V
irginia
C
hess
F
ederation
In Memory of our Departed Friends ...
We humbly and lovingly dedicate this page to the memory of our departed chess-playing friends who had such tremendous influence on chess in the Commonwealth of Virginia.
December 2022: William V. Torbert. On May 23, 2023, we were informed by David Torbert, son of William Torbert, that William had passed away due to Covid in December 2022. He was a lifetime member for many years and was the President of the Virginia Chess Federation at some point in the 1970s. We thank David for providing this picture of his father.

William will be remembered at the 2023 Annual Meeting of the US Chess Federation as part of the "In Passing" memorial where the names of all who have passed since August 2022 are read to the attending Delegates.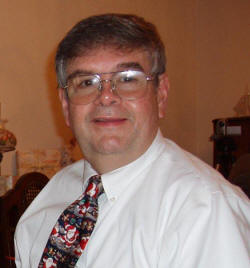 William's obiturary can be viewed at this link.
September 2022: F. Woodrow (Woody) Harris.

After a lifetime of serving his city, Commonwealth and country, F. Woodrow Harris, 65, of Emporia, passed away suddenly and unexpectedly on September 9, 2022. Harris proudly and tirelessly served on the Emporia City Council since 1988. During his tenure, Councilman Harris served as Vice Mayor of the city. He also served on numerous local, state, and regional boards and commissions and was appointed to many positions by numerous Virginia governors. In 2000, he ran for the Republican nomination for U.S. Congress, to represent Virginia's 4th District. His list of accomplishments and service is extensive. Highlights include serving in leadership positions with the Crater Planning District Commission, Southside Regional Jail Authority, and the Virginia Municipal League.

Woody also was a Virginia's chess players remember Woody as the primary organizer of the "Emporia Open" and a Delegate At Large to the US Chess Federation's annual Delegates Meeting.

He is survived by his wife, Carla Cash Harris.



Woody

will be remembered at the 2023 Annual Meeting of the US Chess Federation as part of the "In Passing" memorial where the names of all who have passed since August 2022 are read to the attending Delegates.

The obituary can be viewed at this link.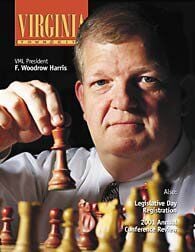 Here are some beautiful words from former US Chess President Steve Doyle (NJ):
"Woody was the faithful secretary of US Chess and he pushed us to buy the Morphy silver which in historical importance was hugely important. H
he was the architect of our political structure in US Chess chairing the blue ribbon committee that modified our entire governance.
He loved chess and was a huge supporter of our federation. He also loved Emporia, a great little town in Virginia. He served 30 years as a councilman. He loved people and helped everyone--from a child who wanted a gift for mom for Christmas to a family that was homeless.
A great man. He will be missed."

And from Al Lawrence, former US Chess Executive Director (NY):

Very sad news. I treasure memories of Woody. He combined serious commitment to chess and people in general with a wonderful, pridefulness-popping and infectious sense of humor. Once when I was Executive Director of US Chess in the 1990s, I was badly in need of a getaway after long days and nights in the office. Daphne and I flew to Key West for a long weekend together. "We'll never bump into chess players here," I assured Daphne. Walking down Duval Street one night, surrounded by crowded, open-air bars, we heard a voice above the blaring music and laughter: "Hey, Al! Daphne!" I winced and looked at Daphne, remembering my promise. We both tensed. The shout came again. The voice became familiar. "Wow. That's Woody!" I said. "Oh, then that's great!" Daphne said. And we went in to find Woody in high spirits--and laughed and laughed and laughed with him about everything going on in the world except chess. He was a big-hearted guy. We'll hold that evening in our own hearts.
November 2018: Allen J. Hinshaw:

HINSHAW, J. Allen, 77, of Richmond, died November 25, 2018. He is survived by his loving wife of 47 years, Helen Schiffman Hinshaw; daughter, Melissa Renee Hinshaw; and loving extended family and friends. Allen was

former president of the Virginia Chess Federatio

n and a past

delegate of the United States Chess Federation. Graveside services were held on November 28 at Forest Lawn Cemetery. In lieu of flowers, contributions may be made to your favorite charity in Allen's name.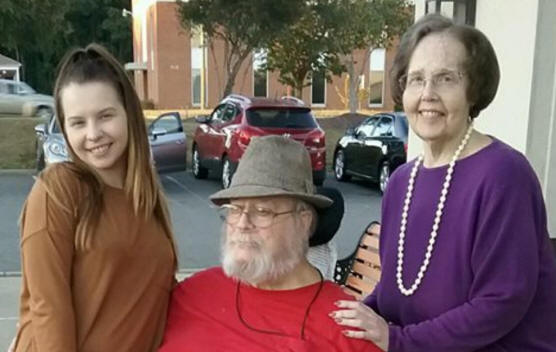 July 2017: Joan H. Schlich: Joan, the wife of Ernest W. Schlich, was a long-time chess organizer, teacher and tournament director. Joan passed into the hands of Our Lord in July 2017 at the age of 78 and is sorely missed.