Pre-Registration Webpage
---
Virginia Chess Federation
VA Senior Open 2016
October 28-30, 2016 (Rd 1: 7:00pm)
** See Below for Pre-Entry List **
** On-site registrants: Do not try to arrive and register at the last minute!
You may get a 1st round bye! **
** To Obtain An Entry Fee Refund: you MUST notify the tournament TD by e-mail
AN HOUR BEFORE the start of Round 1 (by 9am). Use: chrisney2@gmail.com **
IMPORTANT: Please note this tournament is only open to any USCF members born on or before 10/30/1966 (i.e. 50+ years of age). Players do not need to be VA residents to play in this tournament.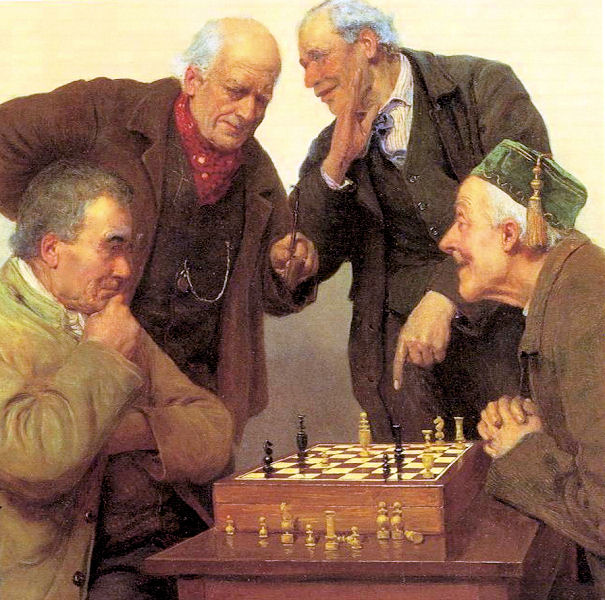 Tournament Flyer with: Registration Form.
TOURNAMENT DESCRIPTION: 5-round tournament at a G/120, d5 time control. There is 1 Open Section. Entry Fee: $50-60. Prizes: See below. Rounds: Friday: 7:00pm; Saturday: 10:00am and 2:30pm; Sunday: 10:00am and 2:30pm. Each player will be allowed to take one half-point bye if declared before the start of Round 2.
All players must be USCF members, no exceptions!
Also, be sure to bring your own chess equipment! No chess sets will be provided, though they will be for sale through local VA chess vendor Todd Hammer.
BLITZ TOURNAMENT (Sat night!): This is a 5 round Double-Swiss tournament with a G/3, d2 time control. There is 1 "Open" section. Entry Fee: $15 Prizes: based on entries with 80% returned as prizes. Registration: any time before or during the tournament up to 7:20pm. Round 1: 7:30pm. We should be done by about 9:30 or 10:00pm.
Pre-registration by ON-LINE ENTRY: Using the 'Register Here' button, please fill out the form with the player's relevant information and submit payment using the secure payment platform. On-line pre-entries will be accepted until 12 midnight October 27th (Thursday). Thereafter, entries will be taken at the tournament site only (see "On-Site Entry Fee" below).
Pre-registration by MAILED ENTRY will be accepted IF the Registration Form and a check are posted by October 24. Checks must be payable to "VA Chess Federation." Mail form with check to: "VA Senior Open, P.O. Box 151122, Alexandria, VA 22315."
Regular ON-SITE Registration will be accepted at the tournament: Friday 6:00-6:50pm as well as Saturday 9:00 - 9:50am.

If you choose this option, note that ANY last-second on-site registrations MAY subject that player to an automatic 1st round "bye" or out of the ordinary pairings (i.e. a pairing with opponents with significantly higher/lower ratings).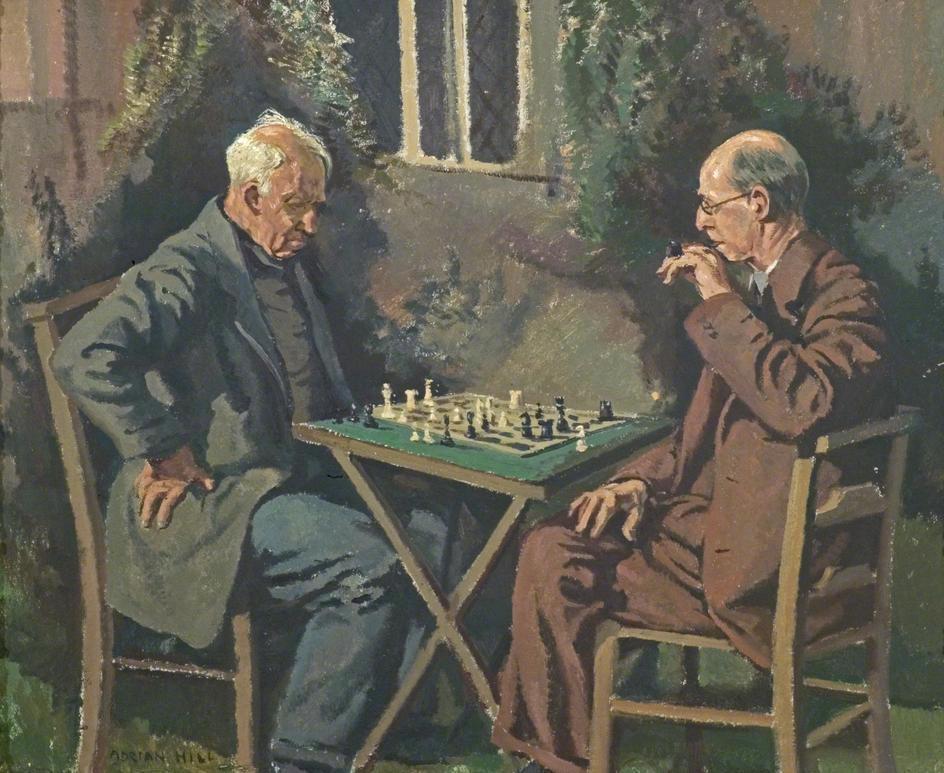 Non-VA Players: The tournament is open to any non-VA players over age 50. Non-VA players can win any prize except trophies and free 2015 entry.
VA Players: All VA residents must have current VCF membership ($10) which can be purchased on-site or through pre-registration. Players forgetting to purchase VCF membership during the pre-registration process will be reminded to do so at the tournament.
To check your VCF memebership, go to the VCF website and check the: Members List.
PRIZES: There are $1,000 in Guaranteed Prizes!!
Prizes are: OPEN: $300-200-150; U2000: $125; U1800: $125; U1600: $100.
Top Virginian also wins: FREE ENTRY to 2017 VA Senior Open!
Also, Trophies to: Top Senior Aged 60-69 & Top Senior Aged 70+!
Standard USCF tie-breaks will be used.
LOCATION: Lincolnia Senior Center, 4710 N Chambliss St., Alexandria, VA 22312. No phone available.
The playing site can be reached just off I-395, exit 3 headed West (Duke Street / Little River Turnpike). At first light, take a right onto Beauregard Street. At next light, take a left onto N. Chambliss Street. In 200 yards or so, take a left into senior center's parking lot. Do NOT go left to the front entrance, but stay straight and look on left for first entrance with sliding glass doors.
HOTEL: Comfort Inn Landmark, 6253 Duke St., Alexandria, VA 22312. Phone: (703) 642-3422.
This hotel can also be reached just off I-395, exit 3 headed West (Duke Street / Little River Turnpike). Take a left turn at the first light (Oasis Drive), take your next left (Bragg Street) and you can see the hotel in front of you.
Note that the hotel is about 4-5 blocks from the senior center.
For More Information ONLY: Send an email to:chrisney2@gmail.com
2016 Pre-Entries (as of Oct 27):
("re-fresh" this webpage to see the latest updates)
OPEN (entries)
#
Name/Rtng/ID
Rd 1
Rd 2
Rd 3
Rd 4
Rd 5
1
William Marcelino
2214 12423786 (2112)
2
Andrew B Rea
2059 11052452 (2000)
3
Milos Nekvasil Jr
2005 10168791 (2031)
4
Paul Yavari
2000 12623693 (1908)
5
John F Farrell
bye
1980 12414789 (1861)
6
Dennis Franco
1958 12542780 (1831)
7
Konstan Molodtsov
1934 15436734 (1678)
8
Peter Snow
1873 10186714 (1682)
9
Saad Al-hariri
1849 14011581 (1738)
10
S Catherin Dodson
bye
1846 10197503 (1601)
11
Wayne W Porter
bye
1728 10188555
12
Andrey Makeyev
1631 16090797 (1647)
13
Gerar Wasserbauer
1600 12971264 (1610)
14
Raponye Mc Claine
bye
1489 12513715 (1403)
15
Brenan Nierman
1285 12548274 (1228)
16
Michael Hiban
1260 13419518 (746)
BLITZ (entries)
| | | | | | | |
| --- | --- | --- | --- | --- | --- | --- |
| | Name/Rtng/ID | Rd 1 | Rd 2 | Rd 3 | Rd 4 | Rd 5 |
---