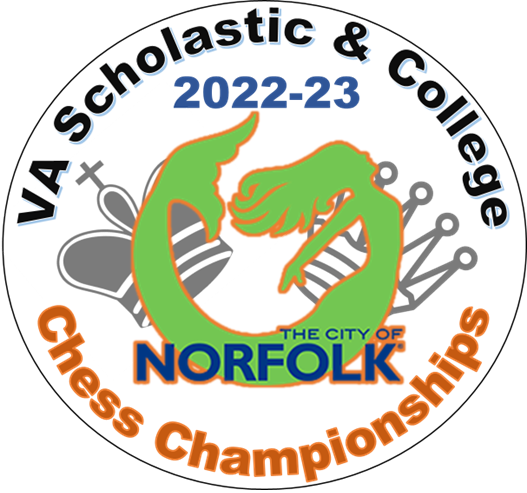 2023 Virginia Scholastic Chess Championships
Last updated December 21, 2022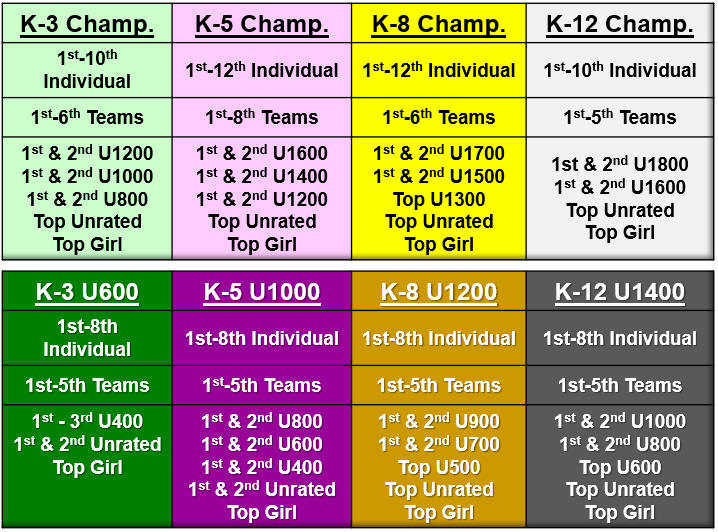 "Place" awards have priority over any "Class" (Under) prizes. Chess medals for all players who finish with 2.5 or more points.
Participation Ribbons for all players in the K3, K5 and K8 Championship and Under Sections.
Blitz individual and team awards will be based on the number of players who pre-register.

Parents & Friends: All prizes are Book Store Gift Certificates. 1st-3rd Place minimum, more prizes if more than 10 players.
Value of Gift Certificates based on number of entries.