New!! NM Daniel I. Miller grabs his 6th VCF Championship!!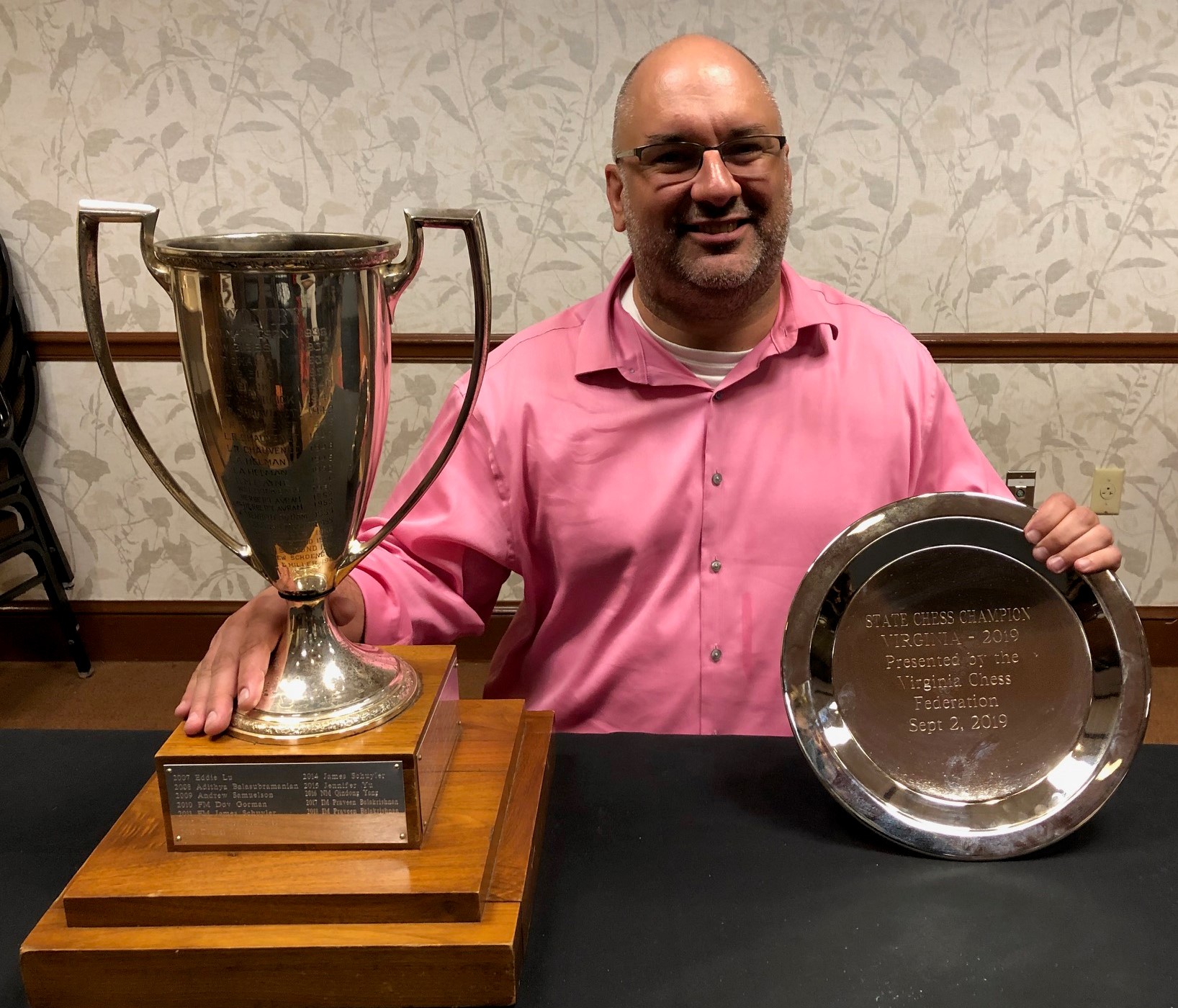 IM Praveen Balakrishnan, our 2017 & 2018 Champion, finishes in a tie for 1st Place
Our 2019 State Amateur Champion is Peter Snow, and our 2019 Under-1200 Champion is Dulitha Jayakodige
Our Reigning Senior Champion for 2018 is NM Shawn Hoshall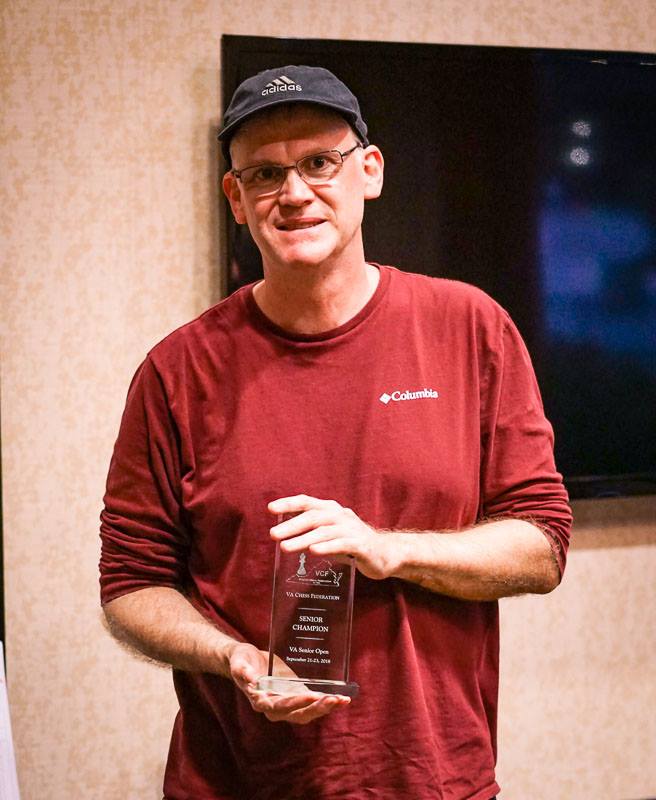 New!! Our 2018-2019 VCF Cup Champion is NM Daniel Clancy
Click Here to see the Individual and Class results.
Updated Dec 1, 2018 ... Click here to see the VCF's Policy on Communication, Calculation and Electronic Devices
---
Help the VCF fulfill our 501(c)3 Non-profit Mission!!



Have a question or comment? Click this button ...


============== BREAKING NEWS ==============
Starting at the 2020 US Open there will be a K-5 Championship to parallel the Denker (K12) and Barber (K8) Championships.
VIRGINIA WILL SEND A REPRESENTATIVE in 2020 ... the Top-Finishing Player from our Virginia K-5 Championship!!!
============== Upcoming Tournaments ==============
2019 VA Senior Open
Friday-Sunday, Sept. 20th-22nd
$1900 Prize Fund -- Trophies -- Free Entry to 2020 National Senior Tournament of Champions
Marriott Residence Inn -- Ballston


2019 Fredericksburg Open
Saturday & Sundahy, Oct 19-20, 2019 -- $2,800 prize fund
Country Inn & Suites-South, Fredericksburg, VA 22408


Coming Soon ... 2019 Northern VA Open
Saturday & Sundahy, Nov 2nd & 3rd, 2019 -- $4,000 GUARANTEED prize fund
This is a FIDE-rated and US Chess-rated event
Washington-Dulles Airport Marriott, Steling, VA
============== Recently Completed Events ==============
2019 Virginia Closed Championships
Played Saturday to Monday, Aug 31st to Sept 2nd iu Glen Allen, VA





2019 Charlottesville Open
Played July 13-14, 2019


2019 Cherry Blossom Classic
Played May 23-27, 2019


2019 Colonial Open
Played April 19-21, 2019


2019 (52nd) Virginia Open
Washington-Dulles Marriott in Sterling, VA ... March 22-24, 2019


2019 Virginia Scholastic & College Championships
Charlottesville, VA ... March 9-10, 2019


----------- For your 2019 & 2020 Planning -------------
When
Event
Tournament Location
Sept. 20-22, 2019
VA Senior Open
Ballston, VA; Marriott Residence Inn
October 19-20, 2019
Fredericksburg Open
(

replaces Emporia

)
Country Inn & Suites South, Fredericksburg, VA
November 2-3, 2019
Northern Virginia Open
Marriott-Dulles, Sterling, VA
Tentatively set for
March 7-8, 2020
Virginia Scholastic & College Chess Championships
Thomas Jefferson HS for Science & Technology