---
Registration is Open ... 2023 Charlottesville Open
July 15-16 at the Comfort Inn Monticello, with Blitz on Friday July 14 - $3,170 Prize Fund





Registration is Open ... 2023 Virginia Commonwealth Games
ONLINE Tournament, July 22-23 on LiChess - (New) Cash Prizes this year in addition to Olympic-style medals!


See info about more upcoming events at the Clearing House (click here)
---
FM Jason Morefield (North Chesterfield) REPEATS!!
He defends his title and is our 2022-23 Commonwealth State Champion!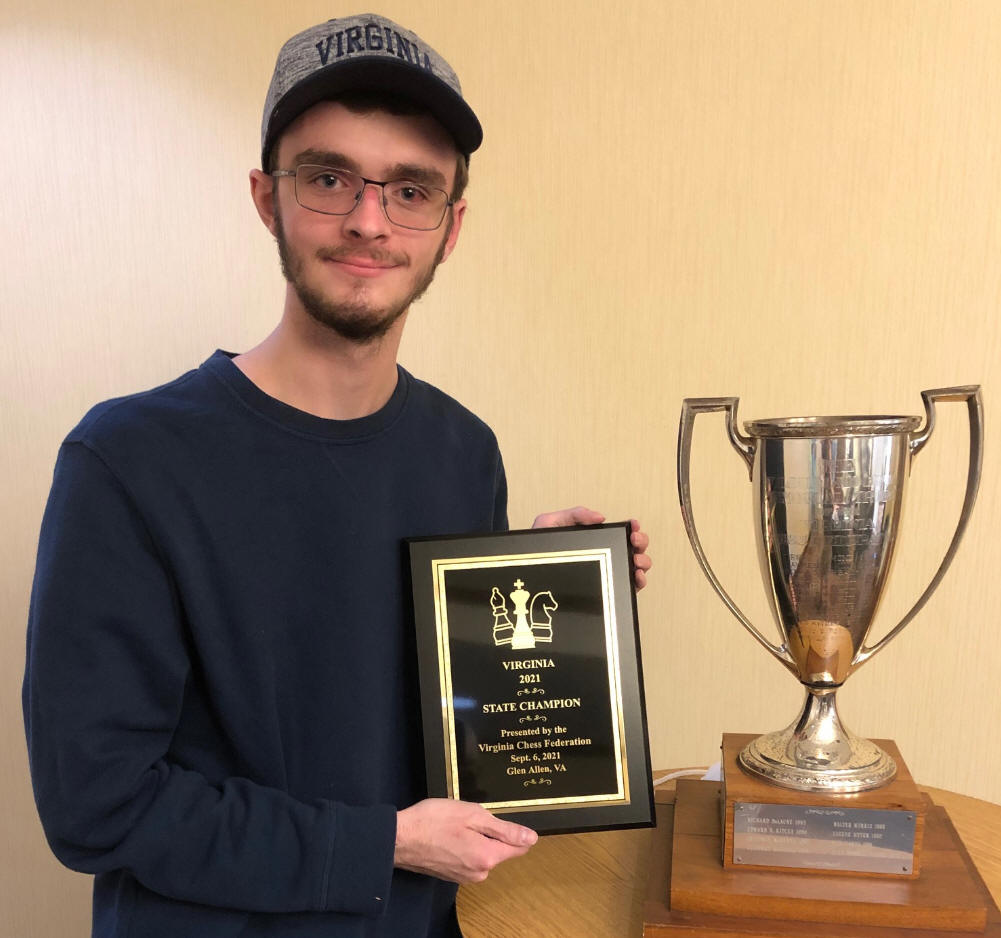 Our 2023 Virginia Senior Champion is Robert Fischer (North Chesterfield).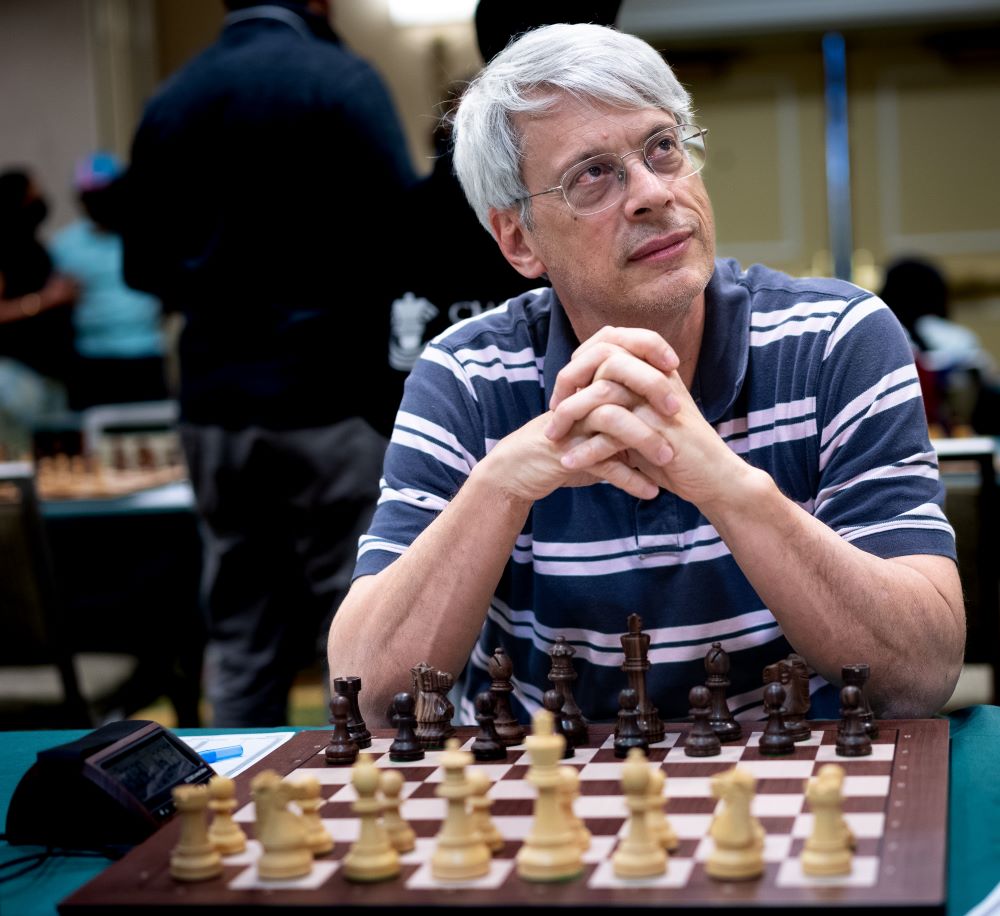 Our other State Champions for 2022-23 are ...
-- Amateur Champion: Walden Lambert (Arlington)
-- Novice Champion: Saket Sambaraju (Glen Allen)
Click here to see the VCF's Policy on Communication, Calculation and Electronic Devices
---
Help the VCF fulfill our 501(c)3 Non-profit Mission!!



Have a question or comment? Click this button ...


Check or Renew your Virginia Chess Federation (VCF) Membership here ...
Note: These links are for joining VCF or renewing your VCF membership,
they do NOT renew your US Chess Federation Membership



============== VCF Tournament Calendar ==============
Major National Events in our Area in late 2022 through mid 2023!
March 31 - April 2 in Washington DC: 2023 National High School (K-12) Championships (players in Grades K-12)
May 12-14, Baltimore MD: National Elementary (K-6) Championships
Click here for more info!
============== Recently Completed Events ==============

VA State Scholastic Warm-up at Maggie Walker Governor's School


March 11, 2023 in Richmond, VA





2023 Virginia Scholastic & College Championships

March 24-26 in Norfolk, VA

US Chess Rating Reports are NOT in tie-break sequence

Northern Virginia Open
WGM Sabina Foisor captures the title,
Aditya Ponukumati is co-champion
January 6-8, 2023


2nd Coastal VA Open
6-way tie for 1st place in the Open Section - held Feb 4-5 in Norfolk, VA


2022 Fredericksburg Open
Saturday-Sunday, Oct 29-30, 2022, Country-Inn & Suites Fredericksburg


2022 (84th) Virginia Closed
Played Sat-Mon, Sep 3-5 in Glen Allen, VA


Charlottesville Open




Played Saturday & Sunday, July 16-17




2022 Virginia Commonwealth Games
Saturday-Sunday, July 23-24, 2022, on LiChess.com


IM Oladapo Adu captures Virginia Senior Open


NM Robert Fischer is the VA Senior Champion