Our Next Event ... Charlottesville Open
Saturday & Sunday, July 16-17, Comfort Inn-Monticello with BLITZ on Friday evening!!






5 rounds of US Chess rated play in 2 Sections: Open and Under 1600


Tuesday, July 12th, 7:30pm - Meeting ID 839 0957 1281; Passcode: 270644
Virginia Commonwealth Games
Saturday-Sunday, July 23-24 -- an ONLINE TOURNAMENT on LiChess.com




Registration is Open ... 84th Virginia Closed Chess Championships
Saturday-Monday, Sept 3-5, 2022 -- Hilton Garden Inn Innsbrook, Glen Allen, VA -- with Blitz on Friday Sept. 2nd at 7:30 pm
$5,000 prize fund, with 1st-3rd places guaranteed in All Sections!




Main Event Play is in 3 Sections: Championship, Amateur (U1800), and Novice (U1200)
Blitz has 2 Sections: Open and Under 1600
Novice Section games are Sat & Sun only -- Championship & Amateur Sections compete Sat, Sun & Mon.

Virginia Chess Federation Annual Membership Meeting
Saturday, Sept 3rd, 9 a.m. ... details coming soon ...

Registration is Open ... 2022 Fredericksburg Open
Saturday-Sunday, Oct 29-30, Country-Inn & Suites Fredericksburg-South
with Blitz on Friday evening Oct 28th!!






---
FM Jason Morefield is our reigning State Champion.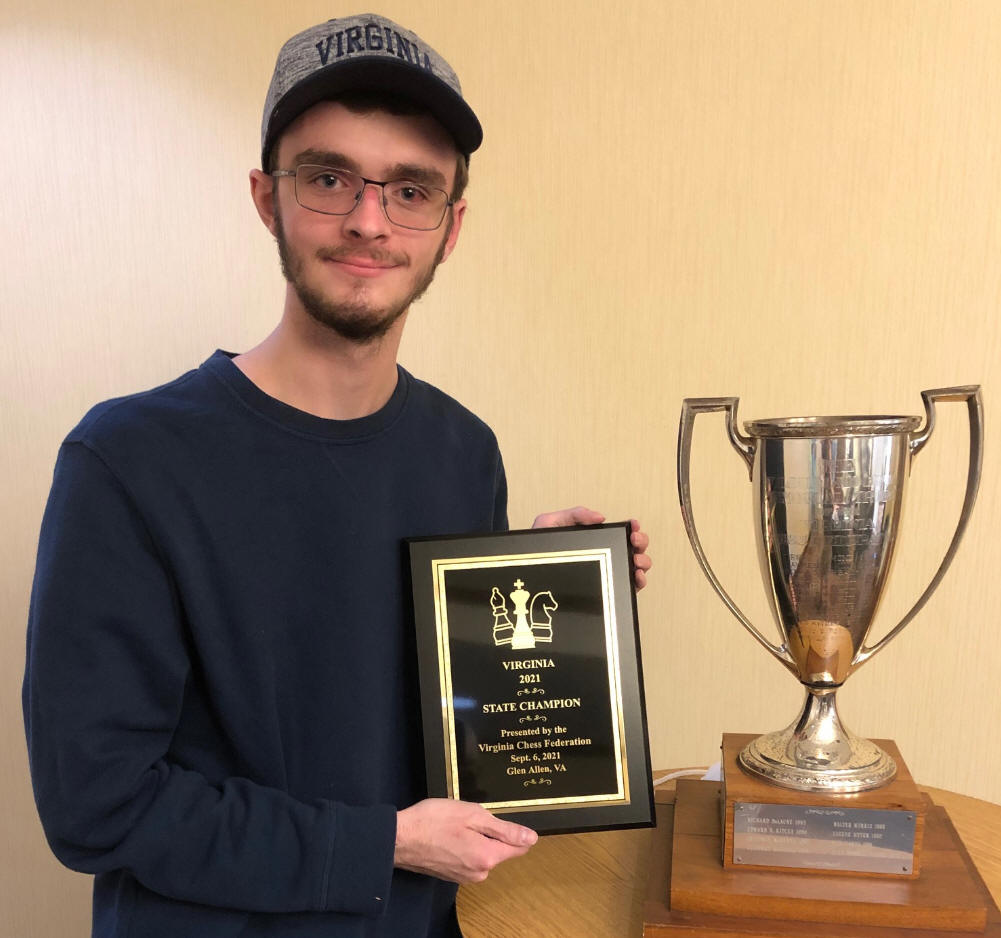 Our 2022 Senior Champion is Larry Larkins.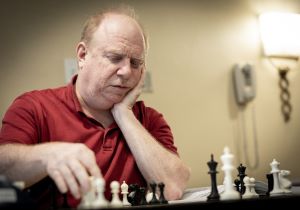 Our other State Champions are ...
-- Amateur Champion: Sean Beavers
-- Novice Champion: Siddhant Yambem
(Updated ...) Click here to see the VCF's Policy on Communication, Calculation and Electronic Devices
(New ...) Click here to see the VCF's new Bylaws adopted by the Members at the Annual Meeting on 9-4-2021
(New ...) Click here to see the Minutes from the 2021 Annual Meeting held on 9-4-2021
---
Help the VCF fulfill our 501(c)3 Non-profit Mission!!



Have a question or comment? Click this button ...


Check or Renew your Virginia Chess Federation (VCF) Membership here ...
Note: These links are for joining VCF or renewing your VCF membership,
they do NOT renew your US Chess Federation Membership



============== VCF Tournament Calendar ==============
Still in the Planning Phase ...
2022 Virginia Closed: Sept. 3-5 (Labor Day Weekend), Glen Allen, VA
Zofchak Memorial Open: November 4-6, 2022
Northern Virginia Open: early-to-mid January 2023
============== Recently Completed Events ==============
53rd Annual Virginia Open
Friday-Sunday, June 24-26, Washington-Dulles Marriott


After you click the button above, select your section, then use the drop down menu to select "Standings"
Prize Checks were handed out on-site and will be in the mail on Monday 6/27.

Larry Larkins captures Virginia Senior Championships
3-way tie with NMs Greg Nolan and Salvador Rosario ... See FINAL Results
Final Standings - Virginia Scholastic Championships
Held in Fredericksburg, VA, on March 25-27, 2022



2021 Northern Virginia (NoVA) Open & Blitz
Played Sat & Sun, Nov 20-21 at the Marriott Dulles Airport in Dulles VA


2021 Fredericksburg Open
held Oct 29-31, 2021


2021 Virginia Closed
held Sep 4th-6th, 2021


2021 Charlottesville Open
Held July 10-11 in Charlottesville