Looking for the Scholastic Qualification Tournament Results?
Scroll down to see them ...
Scholastic Qualification Tournament No. 2 Registration is OPEN!!
Scroll down to see the link to the event home page ...
Check or Renew your Virginia Chess Federation (VCF) Membership here ...
this does NOT renew your US Chess Federation Membership



NM Daniel I. Miller grabs his 6th VCF Championship!!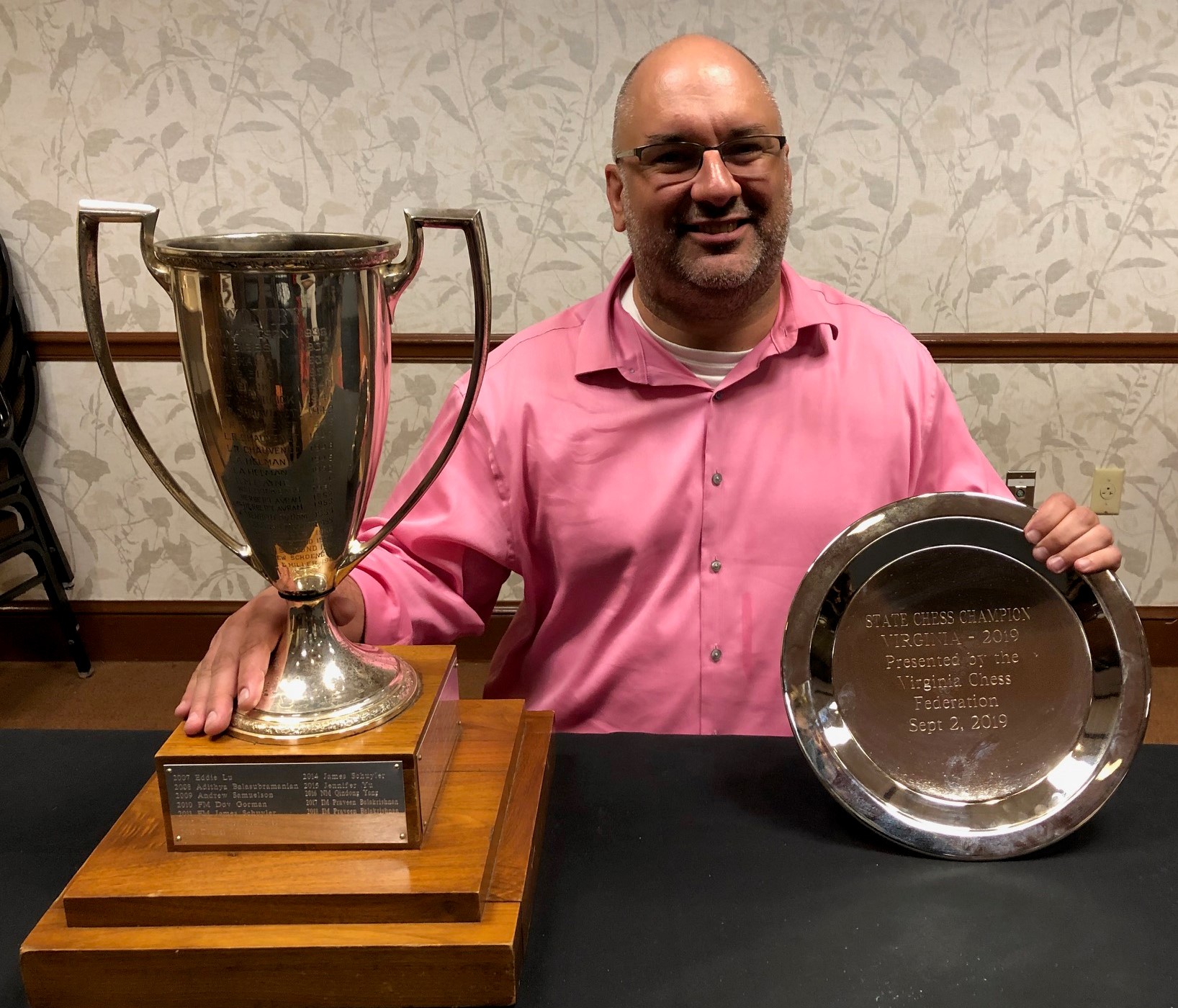 IM Praveen Balakrishnan, our 2017 & 2018 Champion, finishes in a tie for 1st Place
Our 2019 State Amateur Champion is Peter Snow, and our 2019 Under-1200 Champion is Dulitha Jayakodige
Our reigning Senior Champion for 2019 is NM William Marcelino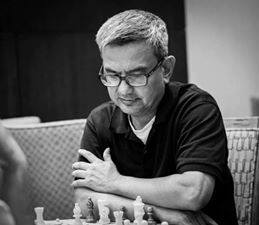 Our 2018-2019 VCF Cup Champion is NM Daniel Clancy
Click Here to see the Individual and Class results.
Click here to see the VCF's Policy on Communication, Calculation and Electronic Devices
---
Help the VCF fulfill our 501(c)3 Non-profit Mission!!



Have a question or comment? Click this button ...


============== VCF Tournament Calendar ==============
VA Scholastic Qualification Tournament No. 2 -- Feb 27-28 (Online)






Same format, rules, and entry fees as the January Qualification Tournament
February Rating Supplement Ratings are now active!!
Charlottesville Open ... being rescheduled for July 2021
============== Recently Completed Events ==============
2020 VA Commonwealth Games & VA Closed Online Championships




Played Oct 17-18, 2020 Online




Northern VA Open


Played Nov 14-15, 2020 in Dulles, VA




2019 Virginia Closed Championships
Played Aug 31st to Sept 2nd iu Glen Allen, VA


2019-20 VA Scholastic & College Championships
Alexandria, VA - March 7-8, 2020


Just Completed ... 2020 David Zofchak Memorial
Saturday & Sundahy, Nov 21-22, 2020 in Norfolk, VA


2019 Fredericksburg Open
Played Sat & Sun, Oct 19-20, 2019 -- Fredericksburg, VA