The Virginia CLOSED over-the-board tournament has been CANCELLED
It is being replaced by an ONLINE Tournament in collaboration with the 2020 Virginia Commonwealth Games
The Fredericksburg Open, in October, is "ON HOLD"
The VCF Board of Directors has voted to extend by 6 months all VCF Memberships expiring in the window March 1 through August 31, 2020s. Click here to see more ...
---
NM Daniel I. Miller grabs his 6th VCF Championship!!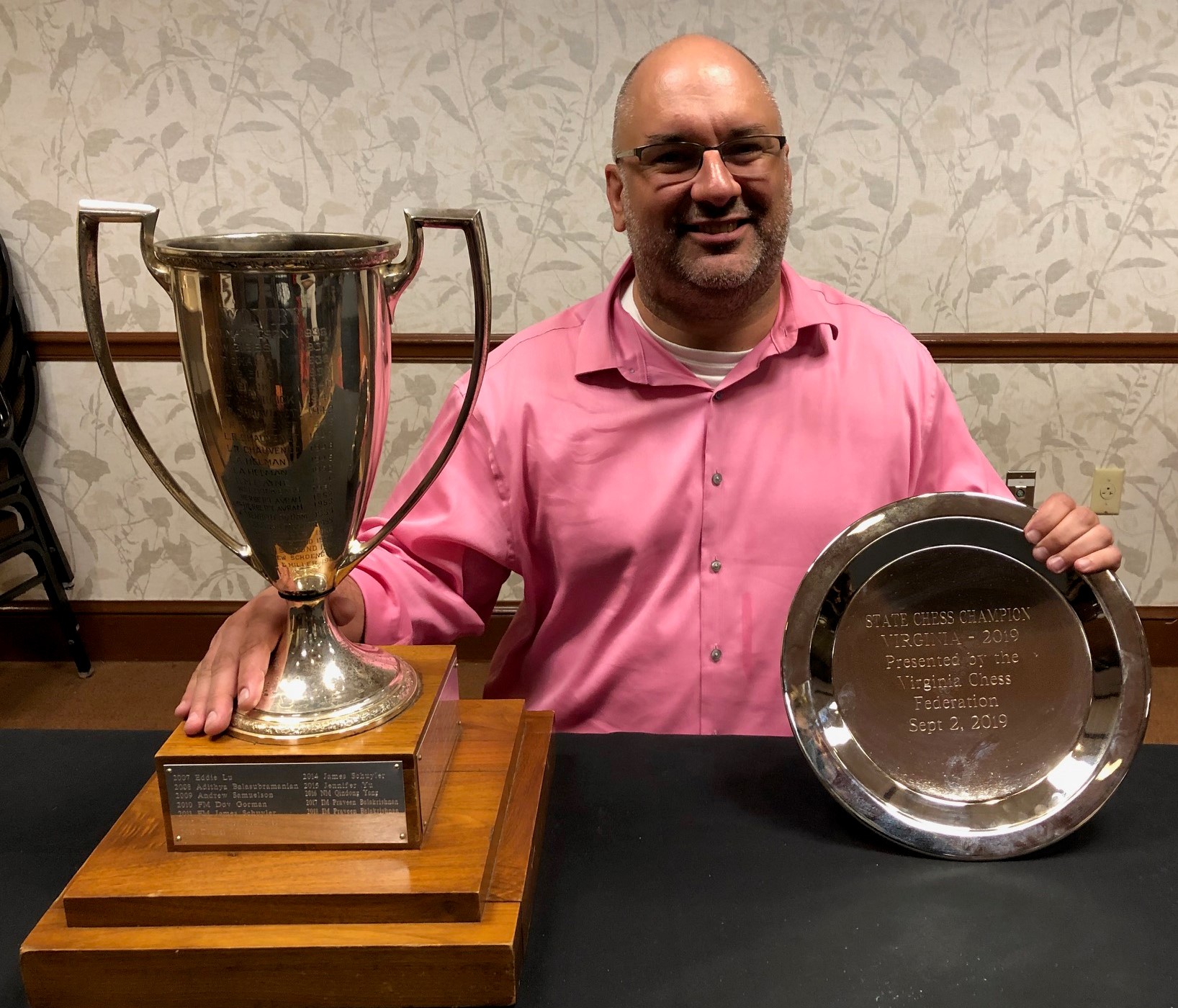 IM Praveen Balakrishnan, our 2017 & 2018 Champion, finishes in a tie for 1st Place
Our 2019 State Amateur Champion is Peter Snow, and our 2019 Under-1200 Champion is Dulitha Jayakodige
Our Senior Champion for 2019 is NM William Marcelino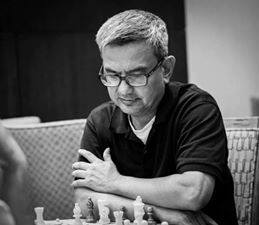 Our 2018-2019 VCF Cup Champion is NM Daniel Clancy
Click Here to see the Individual and Class results.
Click here to see the VCF's Policy on Communication, Calculation and Electronic Devices
---
Help the VCF fulfill our 501(c)3 Non-profit Mission!!



Have a question or comment? Click this button ...


============== Upcoming Tournaments ==============
(RESCHEDULED) Virginia Commonwealth Games & VA Closed -- NOW AN ONLINE TOURNAMENT for 2020
SATURDAY & SUNDAY -- SEPT 5-6
DETAILS COMING SOON ... There are Eligibility Rules

RESCHEDULED FOR DECEMBER 30th Charlottesville Open
Details coming in August ...

============== Recently Completed Events ==============
2019 Virginia Closed Championships
Played Aug 31st to Sept 2nd iu Glen Allen, VA


2019-20 VA Scholastic & College Championships
Alexandria, VA - March 7-8, 2020


2019 David Zofchak Memorial
Saturday & Sundahy, Nov 23-24, 2019 in Norfolk, VA


2019 Fredericksburg Open
Played Sat & Sun, Oct 19-20, 2019 -- Fredericksburg, VA