2021 Charlottesville Open (July 10-11, 2021)
Scroll down for more information ...
In Memoriam ... Mrs. Helen Hinshaw
---
NM Daniel I. Miller grabs his 6th VCF Championship!!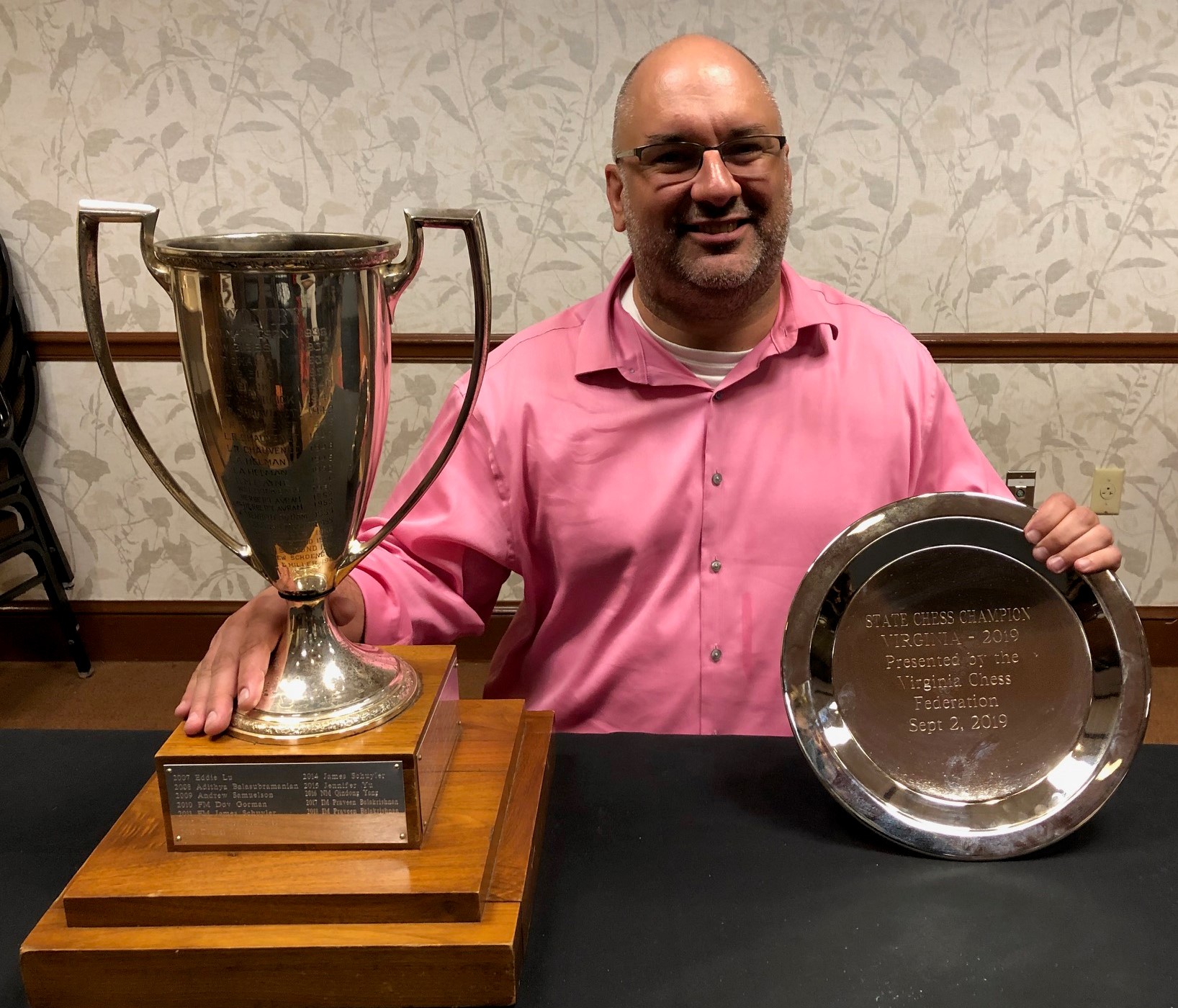 IM Praveen Balakrishnan, our 2017 & 2018 Champion, finishes in a tie for 1st Place
Our 2019 State Amateur Champion is Peter Snow, and our 2019 Under-1200 Champion is Dulitha Jayakodige
Our reigning Senior Champion for 2019 is NM William Marcelino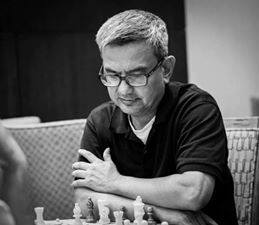 Our 2018-2019 VCF Cup Champion is NM Daniel Clancy
Click Here to see the Individual and Class results.
Click here to see the VCF's Policy on Communication, Calculation and Electronic Devices
---
Help the VCF fulfill our 501(c)3 Non-profit Mission!!



Have a question or comment? Click this button ...


Check or Renew your Virginia Chess Federation (VCF) Membership here ...
Note: These links are for joining VCF or renewing your VCF membership,
they do NOT renew your US Chess Federation Membership



============== VCF Tournament Calendar ==============
2021 Charlottesville Open
July 10-11, 2021 ... Sleep Inn Monticello ... with BLITZ on Friday at 7PM!!



============== Recently Completed Events ==============
2021 (53rd) Virginia Open
Held April 9-10-11, 2021
at the Washington Dulles Airport Marriott


---
2020-21 State Scholastic Championships - Final Results



VA Scholastic Qualification Tournament #3
FINAL RESULTS ARE POSTED
Invitations for players outside the Top 10 will be determined by Sunday, April 18th


VA Scholastic Qualification Tournaments #1 & #2
held Jan 9-10 and Feb 27-28, 2021



2020 VA Commonwealth Games & VA Closed Online Championships




Played Oct 17-18, 2020 Online




Northern VA Open


Played Nov 14-15, 2020 in Dulles, VA




2019 Virginia Closed Championships
Played Aug 31st to Sept 2nd iu Glen Allen, VA


2019-20 VA Scholastic & College Championships
Alexandria, VA - March 7-8, 2020


Just Completed ... 2020 David Zofchak Memorial
Saturday & Sundahy, Nov 21-22, 2020 in Norfolk, VA


2019 Fredericksburg Open
Played Sat & Sun, Oct 19-20, 2019 -- Fredericksburg, VA