W

elcome to the

V

irginia

C

hess

F

ederation
Annual Membership Meeting
9AM, Saturday, Aug 31
at the Hilton Garden Inn-Innsbrook, 4050 Cox Rd, Glen Allen, VA
Our Reigning State Champion for 2018 is IM Praveen Balakrishnan



Our 2018 State Amateur Champion is Joseph Cagle, and our 2018 Under-1200 Champion is Luke Grogan
Our Reigning Senior Champion for 2018 is NM Shawn Hoshall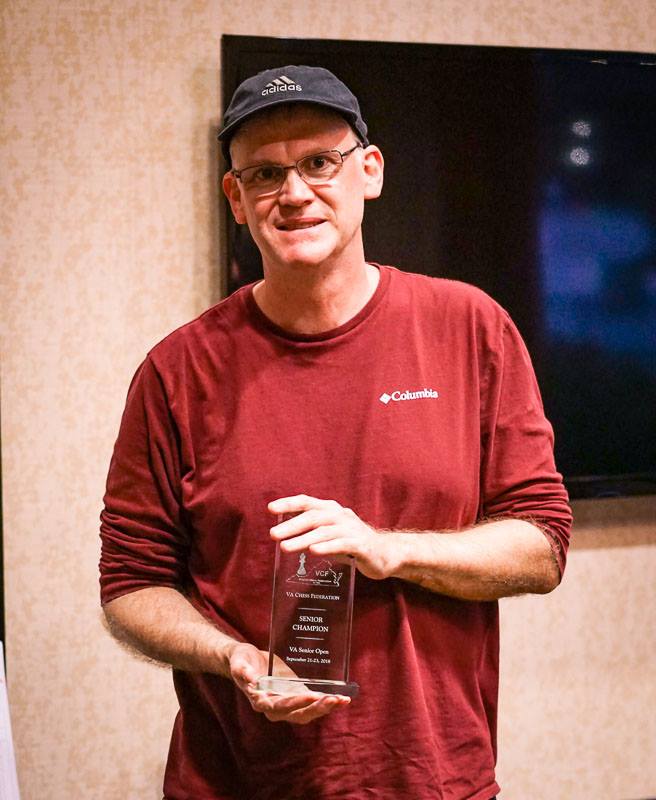 Our 2017-2018 VCF Cup Champion is NM Jason Liang.

Click Here to see the Individual and Class results.
Updated Dec 1, 2018 ... Click here to see the VCF's Policy on Communication, Calculation and Electronic Devices
US Chess - Report of actions at the 2018 Annual Meeting of Delegates
---
Help the VCF fulfill our 501(c)3 Non-profit Mission!!



Have a question or comment? Click this button ...


============== Chess News for Virginians ... ==============
THE 2019 US WOMENS CHAMPION IS A VIRGINIAN
Read about it here ...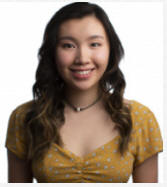 WGM Jennifer Yu!!
ALSO ... we've locked in the location and dates for "the return" of the annual Fredericksburg Open
It will be October 19-20 at the Country Inn & Suites South in Fredericksburg ... watch for details in May
============== Upcoming Tournaments ==============
Registration is Open ... 2019 Charlottesville Open
Saturday & Sunday, July 13-14
$2,000 Prize Fund based on 55 paid players, with 1st-3rd Place guaranteed in both sections
Comfort Inn - Monticello, Charlottesvile, VA



Coming Soon ... 2019 Virginia Closed Championships (Flyer)
Saturday to Monday, Aug 31st to Sept 2nd
Hilton Garden Inn-Innsbrook, Glen Allen, VA,
Reserve your Hotel Room by Aug 8th -- $94.00/night plus taxes (804-521-2900)
Registration is Open ... 2019 VA Senior Open
Friday-Sunday, Sept. 20th-22nd
$1900 Prize Fund -- Trophies -- Free Entry to 2020 National Senior Tournament of Champions
Marriott Residence Inn -- Ballston


============== Recently Completed Events ==============
2019 Colonial Open
Played April 19-21, 2019


2019 (52nd) Virginia Open
Washington-Dulles Marriott in Sterling, VA ... March 22-24, 2019


2019 Virginia Scholastic & College Championships
Charlottesville, VA ... March 9-10, 2019


82nd Virginia Closed ... played Sept 1-3, 2018
IM Praveen Balakrishnan repeats as State Champion!!



----------- For your 2019 & 2020 Planning -------------
When
Event
Tournament Location
April 19-21, 2019
N E W
2019 Colonial Open
Executive Conference Center, Sterling, VA
May 24-27, 2019
7th Cherry Blossom Classic
Executive Conference Center, Sterling, VA
July 13-14
2019 Charlottesville Open
Comfort Inn Monticello, Chalottesville, VA
Aug 3-4, 2019
State Games of America (2-day Main Tournament and 1-day Scholastic)
Lynchburg, VA at Liberty University
Aug 31 - Sept 2, 2019
VA Closed Championships
Glen Allen, VA, Hilton Garden Inn Innsbruck
Sept. 20-22, 2019
VA Senior Open
Ballston, VA; Marriott Residence Inn
October 19-20, 2019

N E W


Fredericksburg Open
(

replaces Emporia

)
Country Inn & Suites South, Fredericksburg, VA
Tentatively set for
March 7-8, 2020
Virginia Scholastic & College Championships
Site TBD in northern Virginia