NM Daniel I. Miller grabs his 6th VCF Championship!!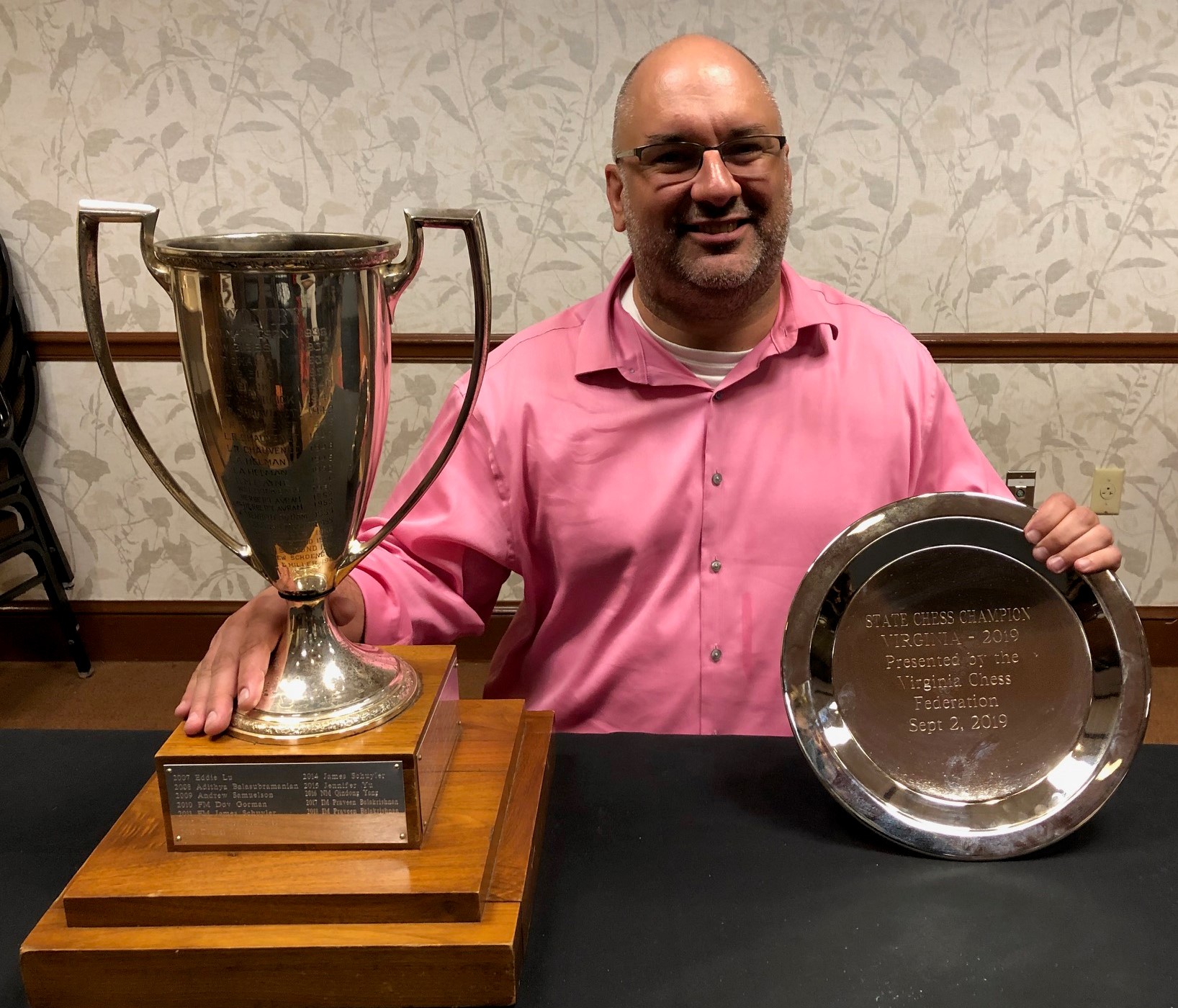 IM Praveen Balakrishnan, our 2017 & 2018 Champion, finishes in a tie for 1st Place
Our 2019 State Amateur Champion is Peter Snow, and our 2019 Under-1200 Champion is Dulitha Jayakodige
Our Senior Champion for 2019 is NM William Marcelino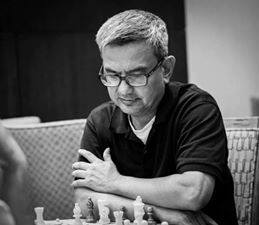 Our 2018-2019 VCF Cup Champion is NM Daniel Clancy
Click Here to see the Individual and Class results.
Click here to see the VCF's Policy on Communication, Calculation and Electronic Devices
---
Help the VCF fulfill our 501(c)3 Non-profit Mission!!



Have a question or comment? Click this button ...


============== Chess News for Virginians! ==============
On March 7, FIDE Master, 3x VA State Champ and VCF Editor Macon Shibut
will hold a Simultaneous Exhibition at the 2020 State Scholastic Championships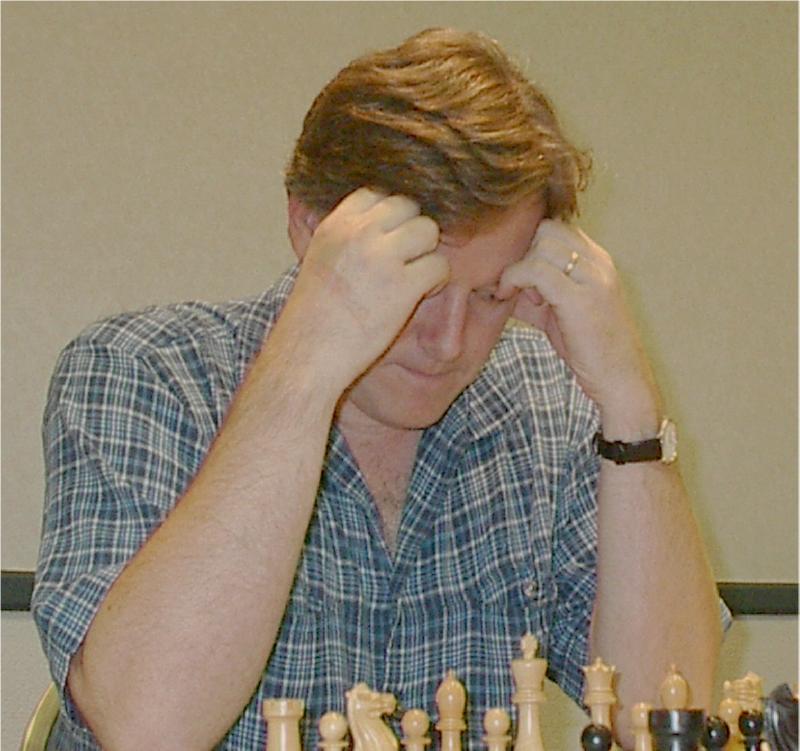 The US Chess Federation announced a new Electronic Device Policy.
This affects anyone attending a US Chess National Event and who has a cell phone or uses an electronic notation device.
============== Upcoming Tournaments ==============
Get Signed Up !! 2019-20 Virginia Scholastic & Collegiate Championships
March 6-8, 2020, Alexandria, VA at Thomas Jefferson H.S. for Science & Technology
Blitz on Friday evening at 6:30PM, Main Tournament is on Sat & Sun



Registration is Open 53rd Virginia Open
March 20--22, 2020, Marriiott Washington-Dulles Airport
Rd 1 at 7:30 Friday evening, Rds 2-5 on Sat & Sun




Coming Soon 30th Charlottesville Open
July 11-12, 2020, Comfort Inn-Monticello, Charlottesville, VA
(New) Friday Night BLITZ on July 10th!! Main Event Round 1 at 11am Saturday

============== Recently Completed Events ==============
2019 Virginia Closed Championships
Played Aug 31st to Sept 2nd iu Glen Allen, VA


2019 David Zofchak Memorial
Saturday & Sundahy, Nov 23-24, 2019 in Norfolk, VA


2019 Fredericksburg Open
Played Sat & Sun, Oct 19-20, 2019 -- Fredericksburg, VA


2018-19 VA Scholastic & College Championships
Charlottesville, VA ... March 9-10, 2019

----------- For your 2020 Planning -------------
When
Event Name
Tournament Location
March 7-8, 2020
Virginia Scholastic & College Chess Championships
Thomas Jefferson HS for Science & Technology
March 20-22, 2020
53rd Virginia Open
Washington-Dulles Airport Marriott-Dulles, Sterling, VA
July 11-12, 2020
Charlottesville Open
Charlottesville, VA

New!

July 26, 2020
Virginia Commonwealth Games Chess Ch.
at Liberty University
Sep 5-7, 2020
2020 Virginia Closed
Glen Allen, VA
Sep 19-20, 2020
2020 Virginia Senior Open
Site TBD
Sep 26-27, 2020
2020 Fredericksburg Open
Fredericksburg, VA
Oct 9-13, 2020
Washington Chess Congress
Reston, VA
Oct 30 - Nov 1, 2020
US Class Championships
Dulles, VA
Nov 14-15, 2020 (Tentative)
2020 Northern Virginia Open
Dulles, VA
Nov 21-22, 2020
David Zofchak Memorial
Norfolk, VA