NM Daniel I. Miller grabs his 6th VCF Championship!!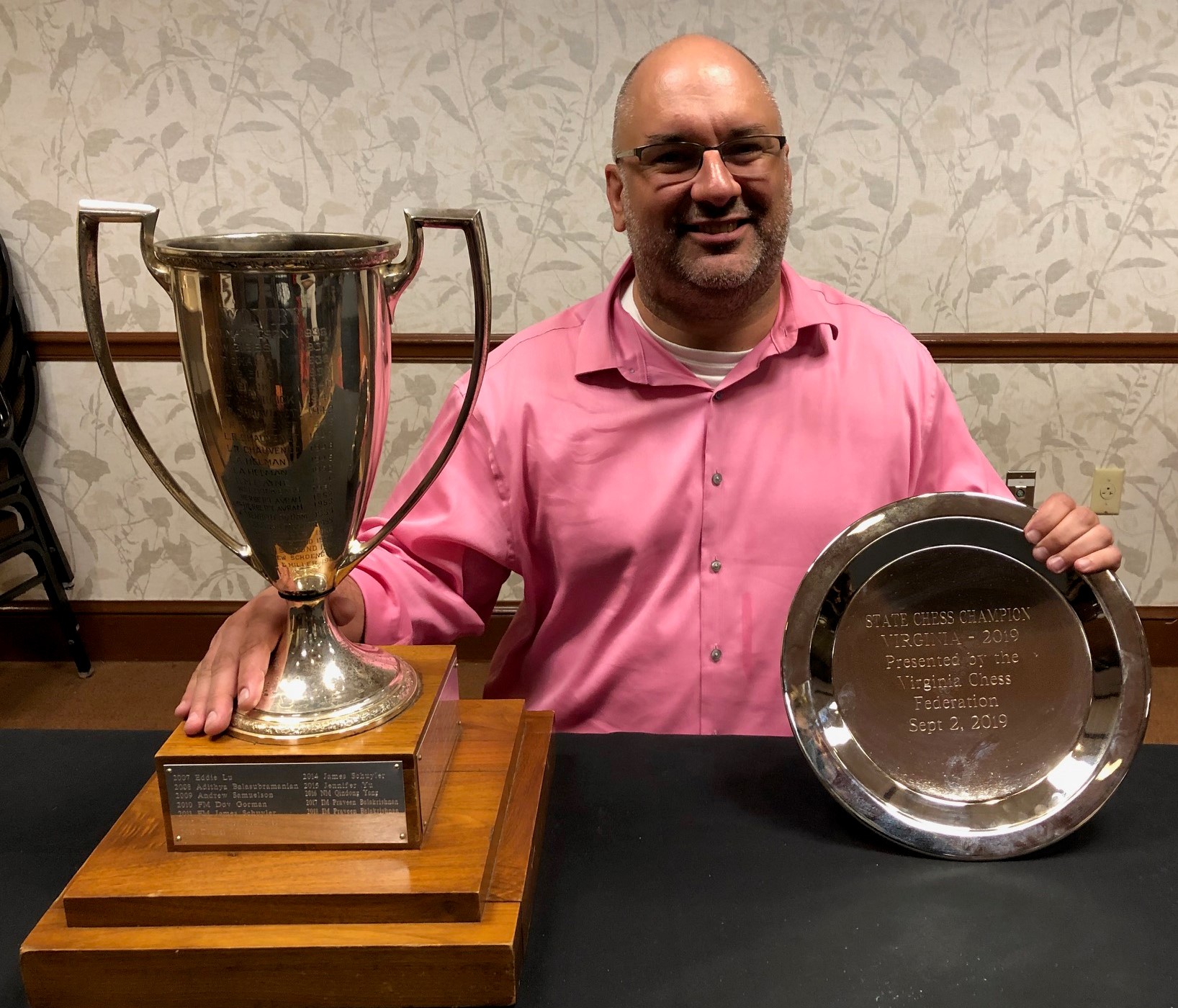 IM Praveen Balakrishnan, our 2017 & 2018 Champion, finishes in a tie for 1st Place
Our 2019 State Amateur Champion is Peter Snow, and our 2019 Under-1200 Champion is Dulitha Jayakodige
New!! Our Senior Champion for 2019 is NM William Marcelino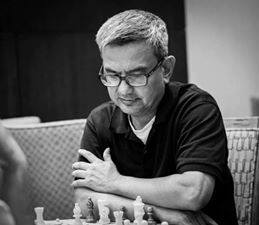 Our 2018-2019 VCF Cup Champion is NM Daniel Clancy
Click Here to see the Individual and Class results.
Updated Dec 1, 2018 ... Click here to see the VCF's Policy on Communication, Calculation and Electronic Devices
---
Help the VCF fulfill our 501(c)3 Non-profit Mission!!



Have a question or comment? Click this button ...


============== Chess News for Virginians! ==============
At the recently completed North American Youth tournament in Canada
Former Virginia player Jason Liang captures GOLD with a 8/9 score (1st place) in the Under 12 Open Section and earns the title of FIDE Master
In the Under 8 Girls Section, young Virginia player Lucia Huang scores 7/9 (2nd place) and earns SILVER and a Conditional Womens Candidate Master title.
CONGRATULATIONS to both players!!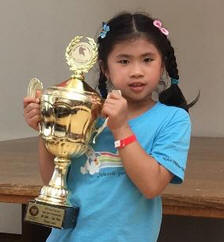 Candidate WCM Lucia Huang & New FM Jason Liang
============== Upcoming Tournaments ==============
2019 Fredericksburg Open
Saturday & Sundahy, Oct 19-20, 2019 -- $2,800 prize fund
Country Inn & Suites-South, Fredericksburg, VA 22408




2019 Northern VA Open
Saturday & Sundahy, Nov 2nd & 3rd, 2019 -- $4,000 GUARANTEED prize fund
This is a FIDE-rated and US Chess-rated event
Washington-Dulles Airport Marriott, Steling, VA





Registration is OPEN ... 2019 David Zofchak Memorial
Saturday & Sundahy, Nov 23-24, 2019 in Norfolk, VA



Coming Soon ... 46th Annual Eastern Open
Dec 27-30, 2019, Falls Church, VA

============== Recently Completed Events ==============
2019 Virginia Closed Championships
Played Saturday to Monday, Aug 31st to Sept 2nd iu Glen Allen, VA





2019 VA Senior Open
Played Sept. 20th-22nd in Arlington, VA
Marriott Residence Inn -- Ballston


2019 Charlottesville Open
Played July 13-14, 2019


2019 Cherry Blossom Classic
Played May 23-27, 2019


2019 Colonial Open
Played April 19-21, 2019


2019 (52nd) Virginia Open
Washington-Dulles Marriott in Sterling, VA ... March 22-24, 2019


2019 Virginia Scholastic & College Championships
Charlottesville, VA ... March 9-10, 2019


----------- For your 2019 & 2020 Planning -------------
When
Event
Tournament Location
October 19-20, 2019
Fredericksburg Open
(

replaces Emporia

)
Country Inn & Suites South, Fredericksburg, VA
November 2-3, 2019
Northern Virginia Open
Washington-Dulles Airport Marriott-Dulles, Sterling, VA
November 23-24, 2019
David Zofchak Memorial
Norfolk, VA
Dec 27-30
46th Eastern Open
Westin Tyson's Corner, Falls Church, VA
Tentatively set for
March 7-8, 2020
Virginia Scholastic & College Chess Championships
Thomas Jefferson HS for Science & Technology
March 20-22, 2020
53rd Virginia Open
Washington-Dulles Airport Marriott-Dulles, Sterling, VA