Starts this coming Saturday! ... 2023 U.S. Armed Forces Open Chess Championships
Sat-Mon, Oct 7-9, in Dulles, VA -- A U.S. Chess Federation National Championship Event







Tuesday, 03 Oct, at 2100 hrs Eastern Time -- Meeting ID 866 7509 1464; Passcode: 002601
Tournament Entry is restricted to current, retired, and former members of the U.S. Military, Coast Guard, and other uniformed federal services,
plus Cadets/Midshipmen attending one of the nation's military academies and ROTC Cadets attending a University and enrolled in ROTC.
Registration is Open ... National Chess Day at the Meadowdale Public Library
Saturday, Oct 14 in N.Chesterfield, VA -- Scholastic Event & a Quads Tournament for Adults and Advanced Scholastic Players





Registration is Open ... 2023 Fredericksburg Open
Oct 27 (Friday Night Blitz), with the Main Tournament on Sat-Sun Oct 28-29.
At the Country Inn & Suites Fredreicksburg-South, $89 Chess Rate through Oct 20th.
5 Rounds with play in 3-sections: Open, U1800, and U1200 -- $4,000 in prizes with 1st-3rd Place GUARANTEED in all Sections!!






Registration is Open ... 2023 Northern Virginia Open
Friday-Sunday, Nov 17-19 (Championship & U1800 Sections) or Saturday-Sunday Nov 18-19 (Novice Section)
At the Marriott Washington-Dulles Airport, Dulles, VA
$6,795 in Prizes, with 1st-3rd places guaranteed





See info about more upcoming events at the Clearing House (click here)
---
GM Sergey Erenburg (Richmond) is our 2023-24 State Champion!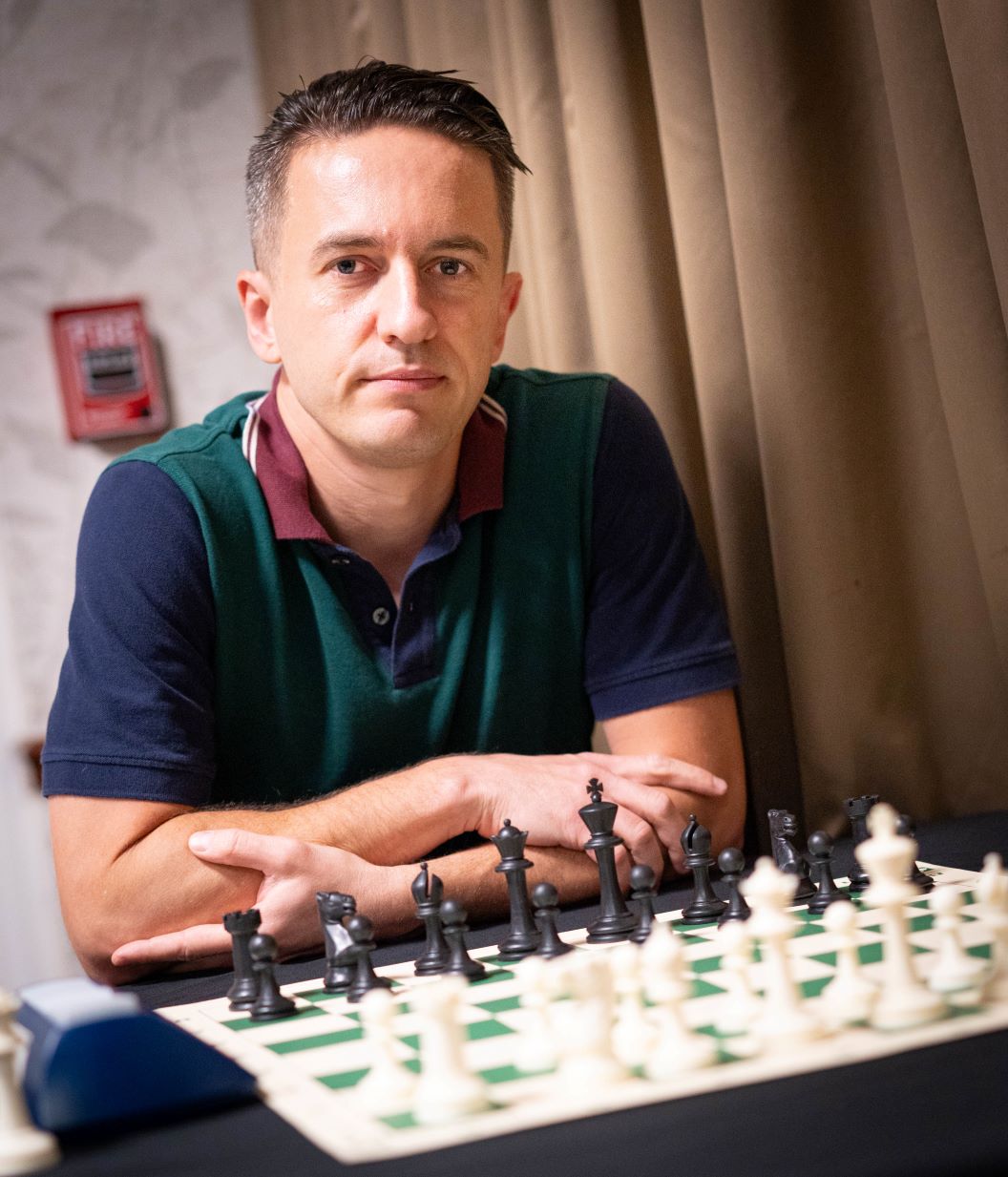 Our 2023 Virginia Senior Champion is Robert Fischer (Richmond).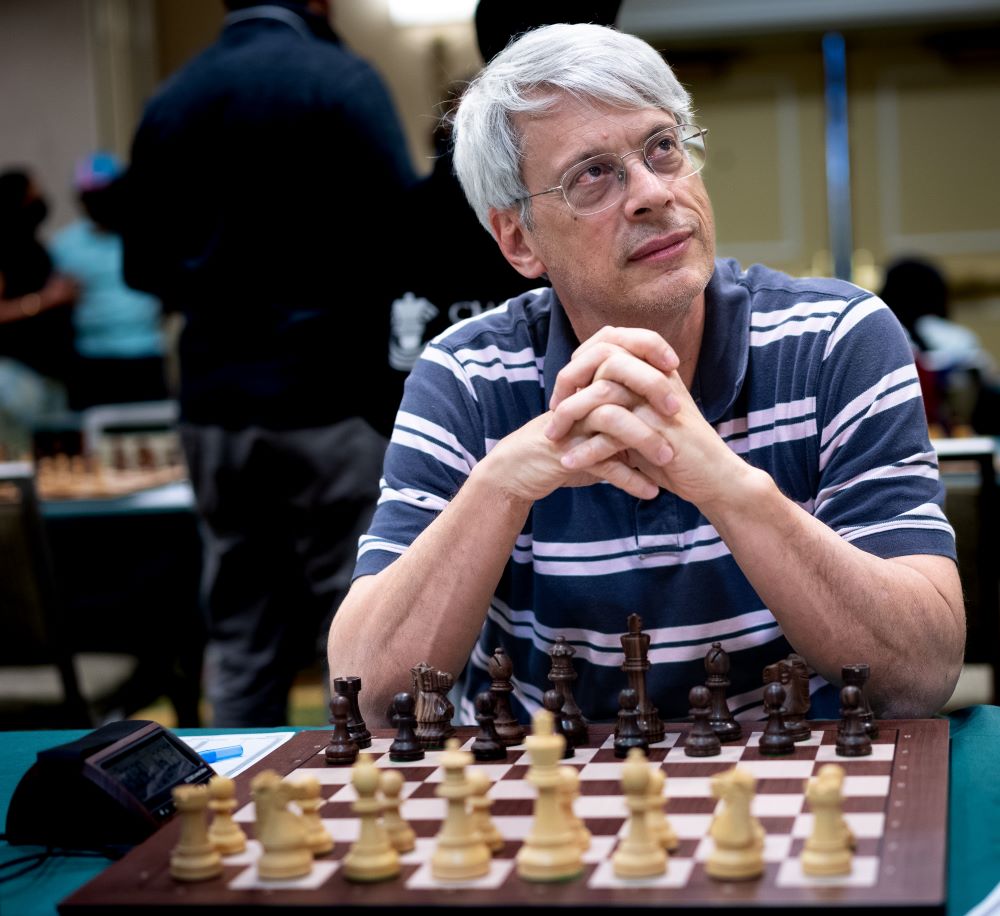 Our other State Champions for 2023-24 are ...
-- 2022-23 Amateur Champion: Gabriel Cumming (Stafford)
-- 2023-24 Novice Champion: Joseph Lee Andrews, Jr. (Huddleston)
Click here to see the VCF's Policy on Communication, Calculation and Electronic Devices
---
Help the VCF fulfill our 501(c)3 Non-profit Mission!!



Have a question or comment? Click this button ...


Check or Renew your Virginia Chess Federation (VCF) Membership here ...
Note: These links are for joining VCF or renewing your VCF membership,
they do NOT renew your US Chess Federation Membership



============== VCF Tournament Calendar ==============
Major National Events in our Area in late 2022 through mid 2023!
March 31 - April 2 in Washington DC: 2023 National High School (K-12) Championships (players in Grades K-12)
May 12-14, Baltimore MD: National Elementary (K-6) Championships
Click here for more info!
============== Recently Completed Events ==============

2023 Virginia Closed State Championships
Played Sept. 2-4 in Glen Allen, VA
GM Sergey Erenburg is our new State Champion


Gabriel Cumming is our State Amateur Champion, Joseph Lee Andrews captures the Top Novice Prize





IM Oladapo Adu captures Virginia Senior Open

NM Robert Fischer is the VA Senior Champion


VA State Scholastic Warm-up at Maggie Walker Governor's School


March 11, 2023 in Richmond, VA





2023 Virginia Scholastic & College Championships

March 24-26 in Norfolk, VA

US Chess Rating Reports are NOT in tie-break sequence

Northern Virginia Open
WGM Sabina Foisor captures the title,
Aditya Ponukumati is co-champion
January 6-8, 2023


2nd Coastal VA Open
6-way tie for 1st place in the Open Section - held Feb 4-5 in Norfolk, VA


2022 Fredericksburg Open
Saturday-Sunday, Oct 29-30, 2022, Country-Inn & Suites Fredericksburg


2022 (84th) Virginia Closed
Played Sat-Mon, Sep 3-5 in Glen Allen, VA


31st David F. Zofchak Memorial
Played Fri-Sun, Sep 22-24 in Norfolk, VA


2023 Virginia Commonwealth Games
Saturday-Sunday, July 22-23, 2023, on LiChess.com