Welcome to the

V

irginia

C

hess

F

ederation

Home Page
============== HOT NEWS ==============
Drawing COMPLETE for Free or Partially-paid Entries to the US Open
The drawing has been completed for 3x Free and 6x Partially-Paid 2017 US Open Entries (based on the Early Entry Fee rate of $145).
VCF is notifying the nine persons selected to see if they will accept our gift and play in the US Open.
Once all players have accepted we will publish the list on our website.
=======================================
Our Reigning State Champion is ... Qindong Yang
Our Reigning State Amateur Champion is Nicholas Xie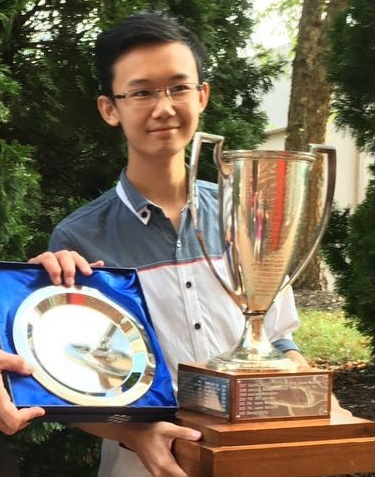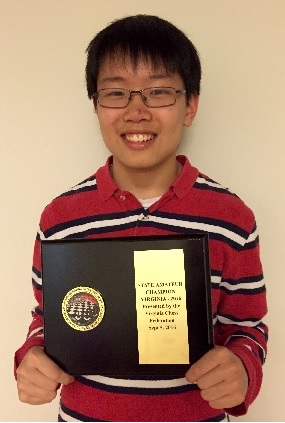 VA Closed Champion Qindong Yang ... VA Amateur Champion Nicholas Xie
Alex Jian is our 2015-16 VCF Cup ... click here to see current and past VCF Cup Results.
the 2017 U.S. OPEN will be held in NORFOLK, VA at the Sheraton Waterside!!
Click here to see the VCF's Policy on Communication, Calculation and Electronic Devices
---
Help the VCF fulfill our 501(c)3 Non-profit Mission!!


============== Upcoming Tournaments ==============
5th Cherry Blossom Classic ... May 26-29, 2017
Crowne Plaza Dulles Airport, Herndon, VA


Virginia Senior Open 2017 ... June 2-4, 2017
Lincolnia Senior Center, 4710 N Chambliss St., Alexandria, VA


27th Charlottesville Open ... July 15-16, 2017
Comfort Inn Monticello, Charlottesville VA



NEW!! 2017 Virginia Commonwealth Games ... July 22nd, 2017
Liberty University, DeMoss Hall, Lynchburg, VA
Sections for Adult and Scholastic players -- Gold, Silver & Bronze Medals awarded in all sections!!



============== Recently Completed ==============
50th Virginia Open ... March 24-26, 2017


2017 VA State Scholastic & College Championships ... March 11-12, 2017
Praveen Balakrishnan is our 2017 HS Champion
WFM Jennifer Yu is our nominee to defend her 3-time title as winner of the National Girls Tournament of Champions
UVA takes the College Team title. Click on the link below to see ALL of the team and individual results.


----------- For your Long Range Planning -------------
81st Virginia Closed ... September 2-4, 2017
Blitz on Friday evening, Sept 1st
Hilton Garden Inn Innsbrook, Glen Allen VA
32nd Emporia Open ... October 21-22, 2017
Holiday Inn Express, Emporia VA
2017 Zofchak Memorial ... November 4-5, 2017
Sleep Inn Lake Wright, Norfolk VA
22nd Northern Virginia Open ... November 17-19, 2017
Washington-Dulles Airport Marriott, Dulles VA
2018 Virginia Scholastic & College Championships ... March 3-4, 2018
Roanoke, VA, location TBD. Blitz on Friday night, March 2nd.