Welcome to the

V

irginia

C

hess

F

ederation

Home Page
Our Reigning State Champion is ... Qindong Yang
Our Reigning State Amateur Champion is Nicholas Xie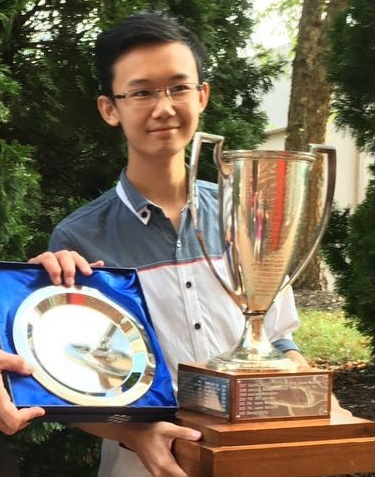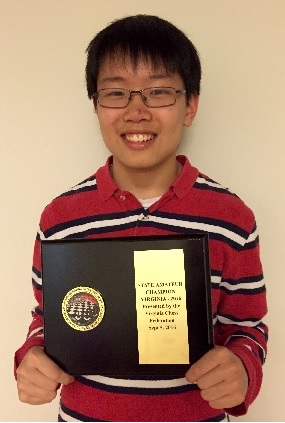 VA Closed Champion Qindong Yang ... VA Amateur Champion Nicholas Xie
NEW!! Alex Jian is our 2015-16 VCF Cup ... click here to see the Overall VCF Cup Winners.
the 2017 U.S. OPEN will be held in NORFOLK, VA at the Sheraton Waterside!!
Click here to see the VCF's Policy on Communication, Calculation and Electronic Devices
---
Help the VCF fulfill our 501(c)3 Non-profit Mission?


============== Upcoming Tournaments ==============
2017 VA State Scholastic & College Championships ... March 11-12, 2017
Plus Blitz & Bughouse on Friday night, March 10th!!
Official Hotel is the Holiday Inn, VA-Beach/Norfolk Hotel & Conference Center
The hotel "Chess Rate" of $109 is available until Tuesday, February 7th!! Reserve your room now!!




50th Virginia Open ... March 24-26, 2017
Washington Dulles Marriott, Dulles, VA


5th Cherry Blossom Classic ... May 26-29, 2017
Crowne Plaza Dulles Airport, Herndon, VA
------------------------
Coming in February 2017 2017 Virginia Senior Open ... June 2-4, 2017
Returning to the former site in Alexandria, VA
Coming in March 2017 27th Charlottesville Open ... July 15-16, 2017
Comfort Inn Monticello, Charlottesville, VA
============== Recently Completed ... ==============
24th David Zofchak Memorial Nov. 19-20, 2016
Spencer P Martin wins clear first with 4.0
2016 Virginia Senior Open Oct. 18-30. 2016
NM William Marcelino captures 1st Place, VCF Editor FM Macon Shibut takes 2nd, and Stephen Miller grabs 3rd
21st Northern Virginia Open, Nov 5-6, 2016
IM Enkhbat, IM-Elect Balakrishnan, FM Sinha, & Alex Jian share Top Honors at 4.5/5
31st Emporia Open
Justin Lohr & Bryant Lohr split 1st & 2nd place with 4.0/5
Gerard Wasserbauer grabs Top U1700; Nathaniel and David Ortiz share Top U1200
80th Virginia Closed ... Saturday - Monday, Sept 3-5, 2016
U-Richmond Sophomore Qindong Yang is our 2016 VA State Champion!!
Nicholas Xie takes the Amateur Title!
============== Virginia Chess in the News ==============
==== ANNOUNCEMENTS/NEWS ====
None at the present time ...