News from the 64-Square Battlefield
Virginia's Jennifer Yu is the 2022 US Women's Champion!

Virginia's Aasa Dommalapati qualifies for WFM Title

Click here to read the story ...


Image by Lennart Ootes, St. Louis Chess Club

Picture courtesy Anand Dommalapati
Northern Virginia Open
January 6-8, 2023 at the Marriott Washington-Dulles Airport
Reserve your Hotel Room by Friday 12/16 for $109 per nite at 703-471-9500
Championship & Amateur Sections are FIDE Rated (6-8 Jan); Novice is US Chess rated (7-8 Jan)




US Chess National K-12 Grade Championships
Don't miss out on the chance to play in this National Event in OUR BACKYARD!!


---
FM Jason Morefield (North Chesterfield) REPEATS!!
He defends his title and is our 2022-23 Commonwealth State Champion!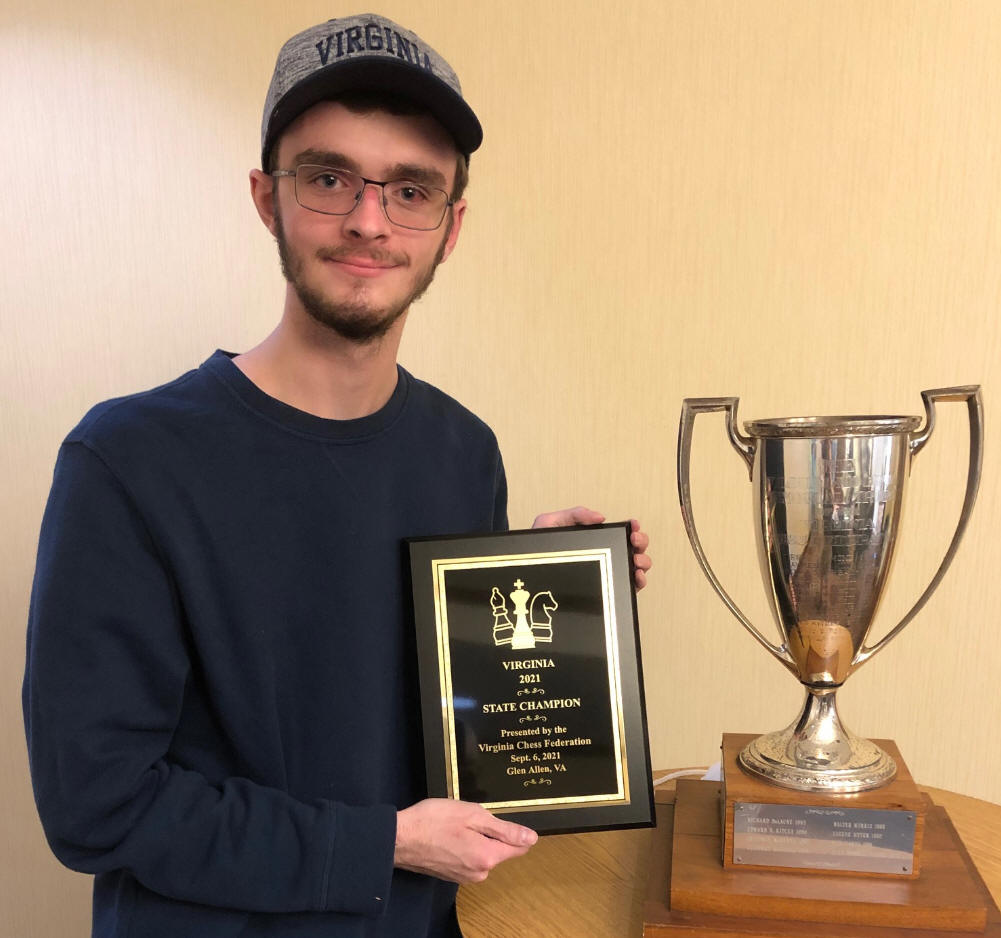 Our 2022 Senior Champion is Larry Larkins (Norfolk).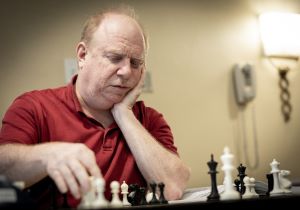 Our other State Champions for 2022-23 are ...
-- Amateur Champion: Walden Lambert (Arlington)
-- Novice Champion: Saket Sambaraju (Glen Allen)
Click here to see the VCF's Policy on Communication, Calculation and Electronic Devices
---
Help the VCF fulfill our 501(c)3 Non-profit Mission!!



Have a question or comment? Click this button ...


Check or Renew your Virginia Chess Federation (VCF) Membership here ...
Note: These links are for joining VCF or renewing your VCF membership,
they do NOT renew your US Chess Federation Membership



============== VCF Tournament Calendar ==============
Still in the Planning Phase ...
2022-23 Virginia Scholastic & College Championships
DATES ARE PENDING booking of a location
Major National Events in our Area in late 2022 through mid 2023!
December 9-11 in National Harbor, MD: 2022 National K-12 Grade Championships (play against opponents in your same grade)
March 31 - April 2 in Washington DC: 2023 National High School (K-12) Championships (players in Grades K-12)
May 12-14, Baltimore MD: National Elementary (K-6) Championships
Click here for more info!
============== Recently Completed Events ==============

2022 Fredericksburg Open
Saturday-Sunday, Oct 29-30, Country-Inn & Suites Fredericksburg


84th Virginia Closed Chess Championships
Played Sat-Mon, Sep 3-5 in Glen Allen, VA


Quads & Scholastics at the Meadowdale Public Library
Saturday, Oct 15, Meadowdale Library, N. Chesterfield, VA


Virginia Commonwealth Games
Saturday-Sunday, July 23-24, on LiChess.com


Charlottesville Open


Played Saturday & Sunday, July 16-17


53rd Annual Virginia Open
Friday-Sunday, June 24-26, Washington-Dulles Marriott

After you click the button above, select your section, then use the drop down menu to select "Standings"


Larry Larkins captures Virginia Senior Championships
3-way tie with NMs Greg Nolan and Salvador Rosario ... See FINAL Results

Final Standings - Virginia Scholastic Championships
Held in Fredericksburg, VA, on March 25-27, 2022