Hotel Information -- 2017 Virginia Scholastic Chess Championships
As of February 2, 2017
The Official Hotel is sold out. You should now try the Hampton Inn VA Beach (see details below).
Links / Resources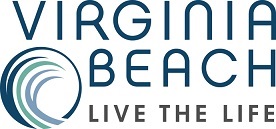 ---
SOLD OUT: The Holiday Inn Virginia Beach / Norfolk Hotel & Conference Center is the "Official Event Hotel" for the tournament. The hotel sold out about January 20th. You can check with the hotel directly to see if there have been any cancellations (757-499-4400).

OVER-FLOW HOTEL: the Hampton Inn Virginia Beach, located immediately adjacent to the Holiday Inn (50 meters away), has been designated as the "overflow hotel." If you call the Holiday Inn and they have no rooms available they will direct you to the Hampton Inn (757-490-9800). The Chess Rate at the Hampton Inn is $109 through March 3, 2017.

Other Hotels: There are other hotels in the general area, but you are on your own to reserve rooms at these sites.

FOOD OPTIONS during the Chess Tournament:

Holiday Inn Hotel Restaurant: The Holiday Inn has a restaurant. Breakfast opens at 6:30 AM on Saturday and Sunday. For Lunch, a walk-through Buffet will be available starting at 11AM on Saturday and Sunday.

Room Service: The Hotel offers Room Service, but you should expect this to be slow because the hotel will be very full.

Skittles Room (The Shenandoah Room): The Hotel will sell snacks (juices, fruit, sandwiches, etc.) in the Skittles Room.

Food in Team Rooms: Teams may bring their own food, or order Pizza (etc.) for their Team Rooms. However, Teams MAY NOT have a caterer bring food to their team room. This is strictly forbidden by the hotel.

For information about TEAM ROOMS ... use the "Team Rooms" tab on the left.
---
Questions: Contact Mike Hoffpauir by email, or phone 757-846-4805