Links / Resources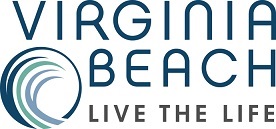 ---
Although the Official Hotel "says" they are sold out, according to the Holiday Inn Express Website at 6AM on Feb 26, they have rooms. But they are not at the chess rate. I recommend you check the Holiday Inn Express website (holidayinnexpress.com) or check with the hotel directly to see if there have been any cancellations (757-499-4400).

OTHER HOTELS: On Sunday Feb 26th I used EXPEDIA.COM to check Hotel availability using the address of the official hotel (5655 Greenwich Road, Virginia Beach, VA) as the center-point of my search. There were several hotels within 3 miles of the tournament site. The prices I cite below are NOT "chess rates", they are the advertised price as of 6AM on Sunday 26 February when I checked each site listed.

Other Hotels: There are other hotels in the general area, but you are on your own to reserve rooms at these sites.

FOOD OPTIONS during the Chess Tournament:

Holiday Inn Hotel Restaurant: The Holiday Inn has a restaurant. Breakfast opens at 6:30 AM on Saturday and Sunday. For Lunch, a walk-through Buffet will be available starting at 11AM on Saturday and Sunday.

Room Service: The Hotel offers Room Service, but you should expect this to be slow because the hotel will be very full.

Skittles Room (The Shenandoah Room): The Hotel will sell snacks (juices, fruit, sandwiches, etc.) in the Skittles Room.

Food in Team Rooms: Teams may bring their own food, or order Pizza (etc.) for their Team Rooms. However, Teams MAY NOT have a caterer bring food to their team room. This is strictly forbidden by the hotel.

For information about TEAM ROOMS ... use the "Team Rooms" tab on the left.
---
Questions: Contact Mike Hoffpauir by email, or phone 757-846-4805