Prizes
2018 Virginia Scholastic & College Chess Championships
Last updated March 1, 2018
Be sure you check back later. We may add more awards once we have a better feel for the number of Entries in the tournament.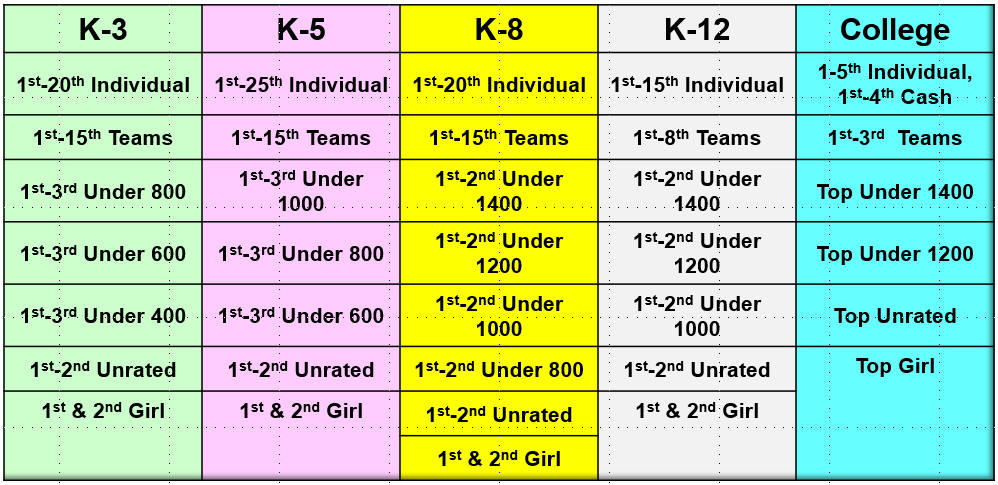 PLACE PRIZES have precedence over all Class Prizes
Chess Medals awarded to all players who finish with 3 or more points
Participation Ribbons for all players in K-3, K-5 and K-8
Blitz Awards: 1st-5th Individual and Team in K-5 and K-12; 1st and 2nd Individual and 1st-2nd Team in College.
Parents & Friends: All prizes are Book Store Gift Certificates. 1st-3rd Place minimum, more prizes if more than 10 players.
Value of Gift Certificates based on number of entries.
---